WELCOME
The purpose of the not-for-profit Aesthetic Realism Foundation is to meet the urgent need for people throughout America and the world to see each other and reality fairly. The means to that fairness is Aesthetic Realism, the philosophy founded in 1941 by Eli Siegel, American poet, critic, and educator. Located in SoHo, NYC, the foundation is a center for culture and kindness. It offers classes in the visual arts, poetry, music, anthropology, and more. There are public seminars, individual consultations, workshops for teachers, and thrilling dramatic and musical events. People of all ages understand themselves newly through the principles of Aesthetic Realism. Read more
TWEET TICKER
Tweets by TheARFdn
BLOG UPDATE
"Must I Wait All My Life; or, The Misery Song"
Kevin Fennell, Aesthetic Realism associate, and rock and roll critic, says:
Reading this poem by Eli Siegel for the first time, I was amazed. I thought, "Someone is describing the very despair that I felt and never could have put into words—describing it with such style, depth and humor!" This poem made me feel I was related to other people and gave me hope that the unhappiness I felt could change—and through my studying Aesthetic Realism, it sure did!
TERRAIN GALLERY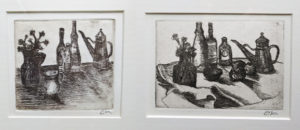 CURRENT EXHIBITION
The Value of Objects
Double Prints by Dorothy & Chaim Koppelman
ANNOUNCEMENTS
See for yourself why Aesthetic Realism is the means to the justice hoped for and needed today! Read this letter—to you and people everywhere—by Aesthetic Realism associate and science educator Barbara McClung!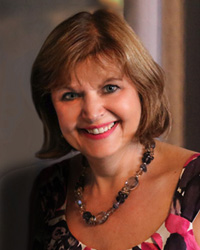 "I am writing to you with great pleasure, and with a sense of urgency as well…. Aesthetic Realism is knowledge that can make for logical and accurate happiness and true pride in a person's life. Further—and this has tremendous national and international meaning—it explains the cause of the huge injustices afflicting people's lives today, including racism, war, economic brutality, shootings in our schools. I say soberly: it is knowledge that can have these finally end…."  more
---
The Spring-Summer semester of classes is now in session. For information about auditing classes, call the Registrar at 212.777.4490. 
---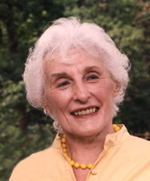 It is with great feeling that we say: On October 25, 2017 Dorothy Koppelman–artist, Aesthetic Realism consultant, founding director of the Terrain Gallery, and one of the most important women in cultural history–died at the age of 97. We thank her profoundly and with love, as will people everywhere in all the years to come.
Keen original perception, courage, strength of mind, and deep human sympathy characterized both her life and her art. Studying Aesthetic Realism with its founder, Eli Siegel, beginning in 1942, she saw its truth and tremendous value,…more 
---
See this stirring film of Eli Siegel's Nation prize-winning poem "Hot Afternoons Have Been in Montana." Historian Howard Zinn said of it:
"Ken Kimmelman's reproduction, on film, of Eli Siegel's magisterial poem, is an extraordinary achievement. It matches, in its visual beauty, the elegance of Siegel's words, and adds the dimension of stunning imagery to an already profound work of art."