FOR YOUNG PEOPLE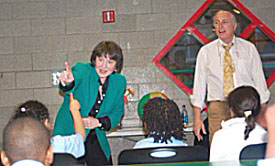 "A groundbreaking after-school program for youngsters ages 6-13" — Read article in The Philadelphia Sunday Sun
"Learning to Like the World" — In three after-school workshops, teachers Barbara Allen and Robert Murphy show children that their deepest desire is to like the world on an honest basis, and that everything—from a flower to mathematics to their mothers—can be used to like the world. They're encouraged to love knowledge, and to respect one another more and become kinder to family, friends, and people of other cultures.
Books Tell You: The World & You Are a Deep and Surprising Team
What Will Make a Person Truly Strong; or Martin Luther King & the Children's March
Do We Want to Be Like Music?
---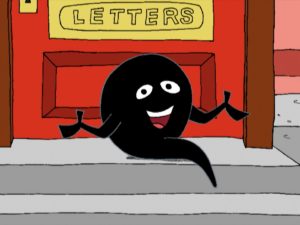 "Younger viewers can benefit from its life-affirming lessons on confidence and perseverance."  —Library Journal
Thomas Comma, (24 minutes), an animated film based on a story by poet Martha Baird, is the charming, humorous, and also sophisticated adventure of a lonely comma looking for the right sentence—that which truly represents him in this world. "We're all of us like commas," wrote Ms. Baird, "looking for the right sentence." Ken Kimmelman, Emmy Award winning filmmaker (Imageryfilm.com), gives an exciting talk on the making of the film and its meaning and shows the film. [Brochure] [Teacher's Study Guide]
---
Poetry Classes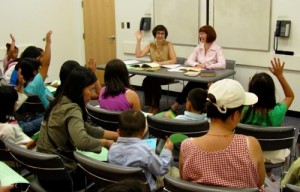 "Poetry Shows: We Can Honestly Like the World!"
In this class conducted by Margot Carpenter and Karen Van Outryve, children learn what poetry truly is, and how it shows what the world is and how they want to be! Through poems by Ruben Dario, Po Chu-I, Lewis Carroll, and more, children learn that poetic music comes from a person's seeing the world honestly, as the oneness of opposites. These are the same opposites that are in them, in their family, in classmates—like soft and hard, slow and fast, high and low. Poetry will be closer to children, as they see that it has beauty and power! The music of a true poem makes for a big feeling of honestly liking the world!
---
Were They Equal?—
An Anti-prejudice Book for Children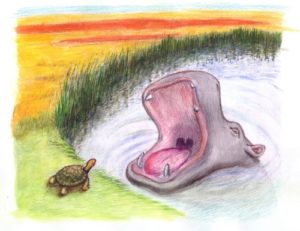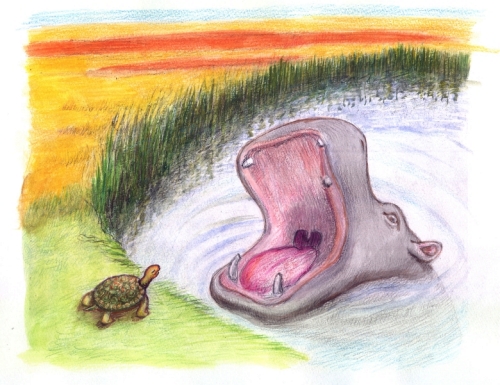 Were They Equal?, an African story as told and illustrated by anthropologist Arnold Perey, is a delightful story about Tortoise, Elephant, Hippo, & You! In this interactive presentation Dr. Perey is joined by flutist Barbara Allen, and actor Anne Fielding. You'll hear about Tortoise, who is small.The big animals, Elephant and Hippo, feel important because they think they are better than Tortoise. But Tortoise plays an amazing trick on them which helps them see the truth: "We are different, but our feelings inside are the same. I deserve the same respect that you do."
---
The Heart Knows Better:

Changing Prejudice to Kindness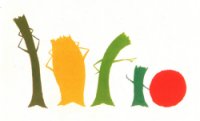 "Excellent for all libraries dealing with a diverse population. It brings alive a difficult subject and presents an answer in a way that is welcoming, with a lot of warmth. What Eli Siegel explained is very powerful—it's really possible to change your thinking." —Children's Librarian
In this interactive presentation, Emmy-Award winning filmmaker Ken Kimmelman shows & speaks about three of his short films—The Heart Knows Better, his public service film against racism; Brushstrokes, an animated film against prejudice produced for the United Nations; and What Does a Person Deserve?, a PSA against homelessness and hunger. These presentations have been given since 1995 at schools, libraries, colleges, and community organizations, including in annual Tributes to Martin Luther King, Jr.
[Film] [Brochure] [Article ][Fact Sheet]
---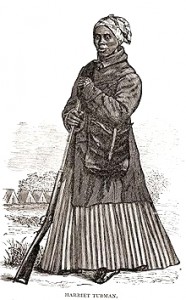 "This was very very good. The children loved it, and I hope they take it back with them to use in their lives and classrooms." —Principal, Public School, Harlem, NYC.
Conducted by sociologist and Aesthetic Realism consultant Devorah Tarrow, and NYC Teacher and Aesthetic Realism associate Barbara McClung.
History comes alive as the audience enacts an escape of enslaved persons, and is asked to get within the feelings of the escaping persons, the guards trying to stop them, and Harriet Tubman herself. This event has been at libraries, schools, historical societies, and conferences.
---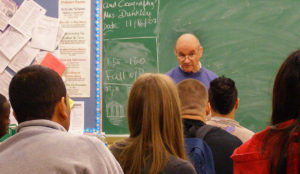 "Mr. Kimmelman's presentation is essential to any school or district trying to stamp out bullying and inculcate the culture of kindness." —Model Schools Coordinator
In this interactive presentation Ken Kimmelman speaks about & shows 3 of his short award-winning social justice films. He says: "I've learned the cause of all injustice—including bullying—is contempt: 'the addition to self through the lessening of something else.' When contempt is understood and criticized, bullying can end and change to respect and kindness." [Brochure]
---
George Washington, the
 American Revolution, & You!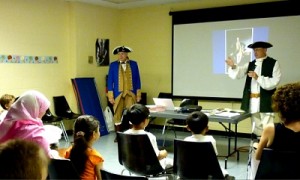 Join Aesthetic Realism consultants Robert Murphy & Jeffrey Carduner, who show that history is about the feelings of people like us, not just dates and battles. See and feel what it was like to be a Revolutionary War soldier! Learn about the meaning of the war for American Independence—about such people as Washington, Tom Paine, Molly Pitcher.
This interactive event makes history exciting & immediate!