The Aesthetic Realism Foundation is very proud of the steady support we receive from the general public each year. It enables the many classes and outreach programs told about in our Mission Statement & "About Us" to benefit people more and more widely.
You'll be thrilled to read this letter by Devorah Tarrow. She tells about the Aesthetic Realism Foundation's great, good effect on people of all ages as she writes about our Outreach events—and more!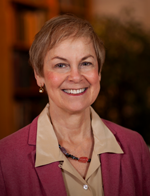 "I am Devorah Tarrow, Aesthetic Realism consultant, sociologist, and Director of Outreach for the Aesthetic Realism Foundation, the most valuable and exciting educational institution in America.
"Aesthetic Realism…has the answers to the most pressing national matters—youth violence, failing education, the horrible prejudice and economic injustice that make for so much suffering. [It] also answers the biggest  questions in people's personal lives—including How can I really like myself?…" more
Contributions to this 501(c)(3) Foundation are fully tax-deductible. For persons wishing to support our urgently needed work, we provide this link to PayPal:
If contributing online, you may want to add the processing fee that PayPal charges the Foundation:  American Express card, 3.5%; all other credit and debit cards, 3%.
You can also support us when you shop online through

. Shopping on smile.amazon.com with the Aesthetic Realism Foundation, Inc. as your selected organization, increases AmazonSmile donations to the Aesthetic Realism Foundation, Inc.

ShoSave
Save
Save
Save
Save
Save
Save
Save
Save
Save
Save
Save
Save