PREJUDICE: THE CAUSE AND THE SOLUTION
This educational event travels to libraries, schools, museums, churches, universities, and was presented at the Congressional Auditorium, US Capitol Visitor Center, Washington DC. Portions of the Ossie Davis play are performed by students and professional actors accompanied by a presentation of the Aesthetic Realism Teaching Method by educator Monique Michael, author of one of the book's essays. Central to ending racism, she shows, is Aesthetic Realism's explanation of the desire for contempt: "the lessening of what is different from oneself as a means of self-increase as one sees it."
---
"Excellent for all libraries dealing with a diverse population. It brings alive a difficult subject and presents an answer in a way that is welcoming, with a lot of warmth. What Eli Siegel explained is very powerful—it's really possible to change your thinking." —Children's Librarian
In this interactive presentation, Emmy-Award winning filmmaker Ken Kimmelman shows & speaks about three of his short films—The Heart Knows Better, his public service film against racism; Brushstrokes, an animated film against prejudice produced for the United Nations; and What Does a Person Deserve?, a PSA against homelessness and hunger. These presentations have been given since 1995 at schools, libraries, colleges, and community organizations, including in annual Tributes to Martin Luther King, Jr.
[Film] [Brochure] [Article ][Fact Sheet]
---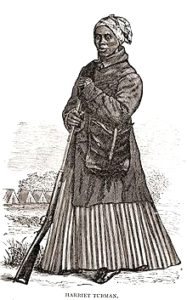 "This was very very good. The children loved it, and I hope they take it back with them to use in their lives and classrooms." —Principal, Public School, Harlem, NYC.
Conducted by sociologist and Aesthetic Realism consultant Devorah Tarrow, and NYC Teacher and Aesthetic Realism associate Barbara McClung.
History comes alive as the audience enacts an escape of enslaved persons, and is asked to get within the feelings of the escaping persons, the guards trying to stop them, and Harriet Tubman herself. This event has been at libraries, schools, historical societies, and conferences.
---
"Your photographs are magnificent."—Margaret Mead. "The book is inspiring."—Andrew Fyfe, New Guinea anthropologist
A reading / performance event by Dr. Arnold Perey, joined by Capt. Allan Michael & flutist Barbara Allen. In this event, music, images, and narrative bring you close to people living in an ancient way in the mountains of Papua New Guinea.You get within feelings of people who seem very different, & know yourself better. For samples from Gwe click here.
---
Were They Equal?—An Anti-prejudice Book for Children

A lively, funny, educational event for children. Author and illustrator Arnold Perey, an anthropologist, reads and talks about his book Were They Equal. Inspired by a traditional story of the Ndowe People of Africa, it tells us how Tortoise educates Elephant and Hippopotamus, who become kinder and smarter. Good and evil are in a big tug of war, and good is victorious. A tale against prejudice that children love, and learn from.
---
To arrange a presentation at your school or organization, contact: Devorah Tarrow, Outreach Coordinator, 212.777.4490.