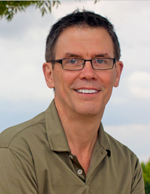 The Fight about Excitement

by Dan McClung
This article is from a paper originally presented at a public seminar on "What Do We Really Want to Be Excited About?" Mr. McClung works as a marketing director in New York.
I remember the excitement I felt at age 6 or 7 waking up at 5 am to begin our vacation trip, driving from our home in southwestern Kansas to my grandparents' home on the outskirts of Kansas City, Missouri. I felt as if we were going on a great expedition as we loaded the trunk of the car with suitcases, bags, boxes. That cool early morning time just before sunrise felt so mysterious. I remember waking up in the back seat of the car a few hours later and looking out the window with a sense of wonder at how the broad, flat plains and wheat fields that were so familiar around my home had changed to rolling hills and trees as we headed northeast. In his lecture Poetry and Excitement, Mr. Siegel explains what I felt: "That over there—I look at it, and I see something I never saw before, and it is doing things to me" (TRO 1377).
But also around age 7, I began to make it clear that certain things didn't get me too excited. In a recent conversation, my mother spoke of how, to her surprise, I was never excited about going to the fields with my father to ride on the tractors or combine, whereas my brother and cousin saw it as a big adventure. "To be excited by the world," Ellen Reiss writes,
is to respect the world …. But since people have a terrific desire for contempt, to feel superior to other persons and things, they have a terrific desire to be unexcited, unstirred, left cold by a world not good enough to ruffle them. [TRO 1377]
I realize now that at age 7 I already felt everyday things were uninteresting. I would show excitement about things that looked "impressive" or seemed to make me important; otherwise, I often showed the world was "not good enough to ruffle [me]."
When We Make the World Unexciting
By my early teens, I felt the world around me was messy, confusing, and also pretty dull. In TRO 1382, Ms. Reiss explains what I felt and what millions of people feel today: "As persons, young and older, go after excitement, they see it mainly as something which they have to manufacture, or hunt for somewhere apart from their daily lives." And when you don't want to be excited by reality but try to create your own excitement, you can be dangerous.
That is what happened one night when my friends and I thought it would be exciting to make a life-size dummy by stuffing an old shirt and pants with newspaper, and then, hiding behind trees at the edge of my yard, throw it in front of an oncoming car. As we crouched waiting, our hearts pounded with anticipation. When the first car came around the curve, the driver, seeing the dummy, slammed on his brakes and swerved with tires squealing as he headed toward a ditch in our direction. Then he jumped from the car in a panic, thinking he had nearly hit a person. I froze, staring in horror and shame, then jumped forward shouting, "I'm sorry, I'm sorry!" Suddenly this man and his wife and the danger I had put people in became intensely real, where moments before they had been meaningless shadows in my desire to create a little excitement and be a big shot with my friends.
In TRO 1382, Ms. Reiss describes what my way of seeing excitement makes for in a person: "an ongoing emptiness, an ache that things don't stir one much, don't mean too much."
In my twenties, I felt increasingly that I had to direct my "interests" toward things that would give me distinction. That, I thought, would be exciting. I would scheme about how to get into the hottest discos; and though I cared for art and studied it, as I went to exhibits my thought was more about telling others of my cultural outings than it was about the art I was seeing. I frequently smoked marijuana and took other drugs, trying to create some excitement in a world I felt more and more was meaningless.
Real Excitement Begins
That feeling changed dramatically when I began having Aesthetic Realism consultations by telephone from my apartment in Kansas City. In one early consultation, my consultants asked me: "Do you think caring for something makes you less free or more free ?" I answered, "Well, I would say less free." But they explained: "Suppose there was a person who died, and on his gravestone was written, 'Here lies Frank Smith. He was a nice guy, but in 82 years he didn't care much for anything.' Would you say he missed something?"
"I would say he missed a lot," I answered. They continued: "Well, from one point of view he was free — no ties, no cares about anything. But was he missing something? Do you think there is a feeling you have now, Mr. McClung, of a kind of non-freedom, a kind of aimless, bogged down, dull going through life?" "Yes," I said, "I have that!"
I was amazed and relieved to hear my feelings described so exactly, and I began to see that what I had thought was a distinction was really a kind of slavery. Contempt had dulled the way I saw everything, and that was why, at the age of 26, I felt trapped inside myself, unable to care deeply for anything or anyone.
In another consultation, when I described a huge cottonwood tree outside my kitchen window, one I had seen almost every day for two years, I became very excited as I saw that it was strong and delicate at once. We were discussing the principle "All beauty is a making one of opposites, and the making one of opposites is what we are going after in ourselves." The tree had that massive, solid trunk—and branches swaying gracefully in the summer breeze! And I saw that those opposites of strength and grace were in my mother, brother, roommates, coworkers. I never saw that tree or the people close to me, all of whom I had taken for granted, in the same way again.
How great is it to be able to say that I now have a life and a marriage that get more truly exciting with each year! The good fortune that is coming to my wife, Barbara, our daughter Jennifer, and me as we study Aesthetic Realism together is what every family in America deserves to have.