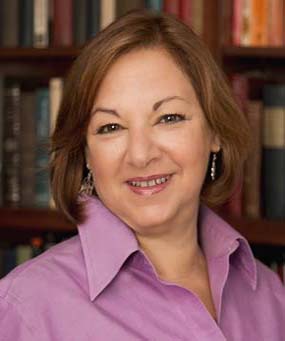 Leila Rosen, Aesthetic Realism associate, writes:
People everywhere are hoping for love. Meanwhile, after failed relationships, they wonder, as I did: What am I doing wrong? Read the kind answer Aesthetic Realism gives to this troubling question in "The Beauty of Art & the Pain about Love." Editor Ellen Reiss explains that the mistakes people make about love are always about how they see reality's opposites—the same opposites that are together beautifully in art. For instance, Ms. Reiss writes about a mistaken way of seeing the opposites of one and many that a woman often has as she thinks about a man she's interested in. And I'll add here: it's a hopeful fact—one that my own happy life and marriage ratify—that the inaccurate way of seeing men and love Ms. Reiss describes can really change! She writes:
We are serializing The Opposites Theory, an important philosophic work by Eli Siegel, written in the late 1950s. In it he shows, with scholarship, liveliness, authority, and ease, that what all instances of art have in common is "the oneness of the permanent opposites in reality as seen by an individual." The second chapter, published here, continues a discussion of the opposites Oneness and Manyness.
We also print part of a paper by Aesthetic Realism consultant Devorah Tarrow. It is from a public seminar of last month, titled "Mistakes Women Make in Love—What Are They, & Is There an Answer?" This TRO, then, is an illustration of the fact that Aesthetic Realism is strict logic, philosophic logic, and is also up to one's most personal confusions and the hopes and griefs of social life right now. In both respects, Aesthetic Realism is great.
To bring together more closely the chapter from The Opposites Theory and Ms. Tarrow's discussion, I'll give two examples of how those opposites Mr. Siegel writes of—Oneness and Manyness—are central to mistakes in love. And let us be clear: while Ms. Tarrow and I are speaking about women, the mistakes both sexes make are quite the same. >>Read more