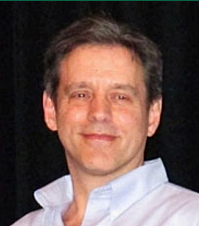 Steven Weiner, Aesthetic Realism associate, writes:
When I first read Eli Siegel's essay about Hawthorne's short story "The Man of Adamant," I felt very related to Richard Digby, the title character, who was driven to separate himself from people and be cold to the world.
Though I was just a young man at the time, I was already trying to have less feeling with each year of my life. I was in pain–but I had no idea what Mr. Siegel makes clear in this essay: we get a contemptuous victory out of hardening ourselves and despising reality.
I'm so grateful that in my study of Aesthetic Realism this pernicious drive was criticized, and I changed in big ways. I'm now a much warmer, kinder man who has real feeling for people outside myself.
Here is Mr. Siegel's essay, which begins with a motto from Shakespeare:
I am ashamed: does not the stone rebuke me
For being more stone than it?
— Shakespeare, The Winter's Tale
If there is any one work, it seems to me, where Hawthorne has presented concisely and richly his attitude to the world and the heart of man, that work is the short story "The Man of Adamant." This story was included in The Snow Image, and Other Twice Told Tales, which appeared in 1851, a year after The Scarlet Letter.
All through Hawthorne's work, there is the admonition: "Do not be alone in concealed glory. Do not separate yourself from the rest of things, so that, darkly, you can establish yourself in another world." We know that Hawthorne himself had to meet this temptation. Often he was described as seclusive, remote, Olympian in the shades. Henry James, Senior, went so far as to think of Hawthorne as some malefactor being pursued. James's words, in a letter to Emerson of 1860, are: "He had the look all the time, to one who doesn't know him, of a rogue who suddenly finds himself in a company of detectives."
Indeed, a meaning never absent from Hawthorne's writing is that being alone makes for pride, but it also makes for an unresting sense of iniquity within and a sense of hardening that is also corruption. Perhaps Hawthorne never said this so plainly, so unmistakably, so compactly as he does in "The Man of Adamant." >>Read more