SPEAKERS ON THE VISUAL ARTS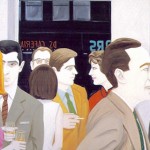 — Panelists Chaim Koppelman, printmaker; Marcia Rackow, painter; Dale Laurin, architect; Ken Kimmelman, filmmaker, on their respective arts; with Moderator Carrie Wilson, art historian.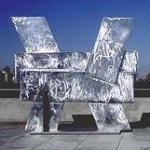 ♦
Pennsylvania Academy of the Fine Arts Art-at-Lunch Series: "In Search of Strength and Grace: Two American Sculptors"
— "Do the revolutionary polished steel sculptures of David Smith and the grand, compelling wood and metal horses of Deborah Butterfield teach us something important about the drama of strength and grace in ourselves?"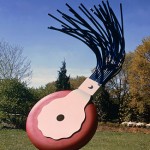 — Art educators Marcia Rackow and Donita Ellison discussed the work of American Realist painters from Thomas Hart Benton to Alex Katz: "Central in all realist art is the seeing that the commonplace also has grandeur."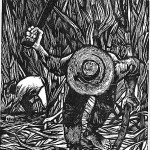 — Dr. Jaime Torres and Art educator Donita Ellison discussed works by Rafael Tufiño, Jack Delano, Claes Oldenburg, Duane Hanson, Chuck Close. They showed something central in realist art: that the commonplace has grandeur & meaning.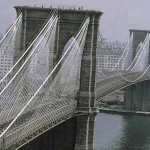 — An illustrated talk by Carrie Wilson, Terrain Gallery Coordinator, and John Stern, Senior Planner [retired] at the Tri-State Regional Planning Commission, New York. They showed why this structure has been loved by millions of people all over the world.
The following InSEA talks were published in International Conversations through Art: Proceedings of the 31st InSEA World Congress 2002, Center for Int'l Art Education, Teachers College, Columbia Univ., NY: 2003—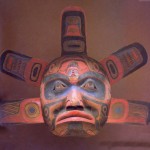 — Presented by Dr. Arnold Perey, anthropologist & Marcia Rackow, artist, explaining what in the human mind impels art in every culture—African, European, Polynesian—and how the study of Aesthetic Realism can change racial prejudice to respect and kindness.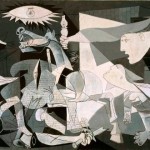 — Presented by Dorothy Koppelman, painter and founding Director of the Terrain Gallery, and Carrie Wilson, gallery coordinator. Based on the series at the Terrain Gallery, they showed—through a Persian manuscript, Picasso's "Guernica," an abstract work by Hans Hofmann — that the technical questions of art have in them the solutions to the conflicts in our lives.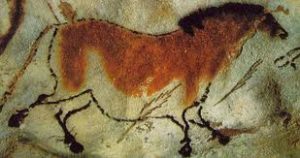 — Presented by Donita Ellison, high school art teacher, Rosemary Plumstead, science educator and Aesthetic Realism Consultant. Through demonstration lessons on how beauty is present in both prehistoric cave paintings and the anatomy of the human hand, the presenters illustrate the mighty, graceful relation of art and science.
To arrange for speakers on the visual arts at your organization, school, art program, contact: Devorah Tarrow, Outreach Coordinator, 212.777.4490.
Related Links: