ANTHROPOLOGY IS ABOUT YOU & EVERYONE
Taught by Arnold Perey, PhD
Through the Aesthetic Realism method, anthropology is a means to understand yourself more richly and deeply. In this class you'll see what you have in common with people whose cultures can seem very different.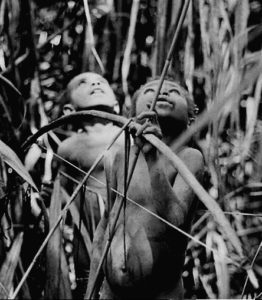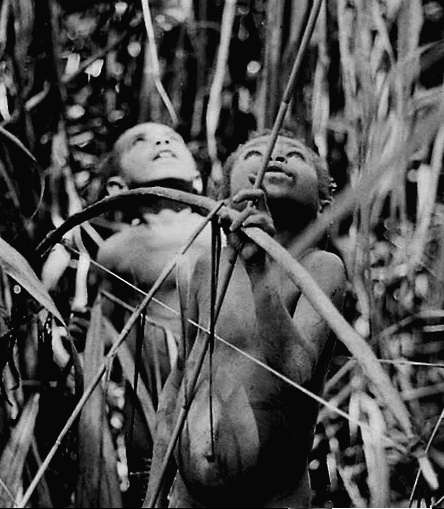 People, everywhere in the world, from the grasslands of Africa to the Pacific Islands, from the tents of Asia and Native America to New York City, are understood through the principles of Aesthetic Realism: we are all trying to like the world aesthetically, as a oneness of opposites — and yet we also want to look on it with contempt. We are kind and cruel, accurate and wild, powerful and delicate—trying to put together opposites in ourselves. Through Aesthetic Realism, anthropology becomes essential for us to know ourselves, see our unquestionable kinship to people everywhere, and do away with prejudice.
The Spring-Summer semester of classes is now in session. For information about auditing classes, call the Registrar at 212.777.4490.
Spring-Summer 2018
taught by Dr. Arnold Perey
This semester we study Eli Siegel's "Aesthetic Realism; or, Is a Person an Aesthetic Situation?"
"What is an aesthetic situation? An aesthetic situation is one in which the forces of the world, like rest and motion, tranquility and agitation, depth and surface, oneness and manyness, spontaneity and control, familiarity and strangeness, humor and sadness, are present. We have just given some instances of what Aesthetic Realism and the English dictionary call opposites."
May 23     The Battle about One & Many—in Our Society & All Others
In his definition of Society, Mr. Siegel wrote,"Society is selves seen as together, or one."Surprisingly we learn that deeply, the self glories in the existence of other selves—"The 'I' has an endless desire for the existence of 'you'."
June 6       Unabelin, a Remarkable Man of New Guinea, Is at Once Familiar & Strange
See The Mountain Arapesh: The Record of Unabelin. Unabelin's Diaries, taken as notes by Margaret Mead, in her field research with the Mountain Arapesh (1924).
June 20     Nisa, a !Kung Woman, Embodies the Depth and Surface of All Humanity
See Nisa: the Life and Words of a !Kung Woman [as told to] Marjorie Shostak
July 18       Tranquil and Agitated: Ourselves and Don C. Talayesva, Hopi Sun Chief
See Sun Chief: The Autobiography of a Hopi Indianby Don C. Talayesva with Leo W. Simmons
July 29 [SUNDAY]  "Masterworks of Himalayan Art"
11 AM. We meet at the Rubin Museum with The Visual Arts and the Opposites 
August 1     "The Aesthetics of Anthropology" Discussed by Students in the Class
August 15    Shabanu, Woman of Desert Pakistan, & What Makes Us Free
See Shabanu: Daughter of the Wind. A novel by Suzanne Fisher Staples about a nomadic young woman of the Cholistan Desert, Pakistan.
See Aesthetic Realism: A New Perspective for Anthropology and Sociology and his novel Gwe: Young Man of New Guinea—a novel against racism.
Three instances of how Aesthetic Realism shows people of different cultures are more alike than has been known:
[1] What Big Mistakes Do Even Smart Men Make? With a consideration of the African story "Maliane and the Water Snake" from Lesotho.
[2]
About the Ethical Unconscious. The myth of the flood: discussing anthropology, the anthropologist, and a representative American woman, Daphne Baker.
[3]
"How Much Feeling—and What Kind—Should a Man Have?" Discussing my life, the life of Fusiwe, a head man of the Yanomami People, and men of the United States
Alternate Wednesdays, 6:00 – 7:30 PM
Beginning date of this class: Wed, May 23
Fee: $60 per semester (7 classes)
Fee for auditing a class: $12
[
back to classes
]