ANTHROPOLOGY IS ABOUT YOU & EVERYONE
Taught by Arnold Perey, PhD
Through the Aesthetic Realism method, anthropology is a means to understand yourself more richly and deeply. In this class you'll see what you have in common with people whose cultures can seem very different.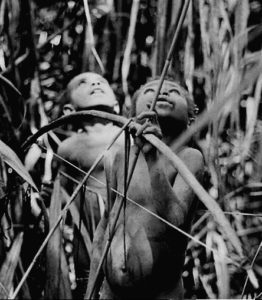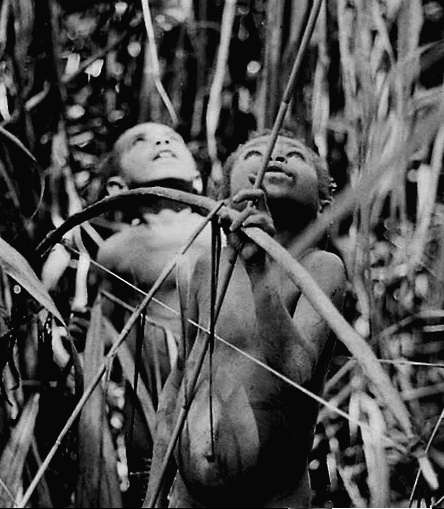 People, everywhere in the world, from the grasslands of Africa to the Pacific Islands, from the tents of Asia and Native America to New York City, are understood through the principles of Aesthetic Realism: we are all trying to like the world aesthetically, as a oneness of opposites — and yet we also want to look on it with contempt. We are kind and cruel, accurate and wild, powerful and delicate—trying to put together opposites in ourselves. Through Aesthetic Realism, anthropology becomes essential for us to know ourselves, see our unquestionable kinship to people everywhere, and do away with prejudice.
The Fall semester of classes is now in session. For information about auditing classes, call the Registrar at 212.777.4490.
Syllabus—Fall 2018 Semester
To Remedy Anonymity
See the September 19, 2018 issue of The Right of Aesthetic Realism to Be Known where we learn how anthropology has been anonymous through its many decades, explained by Eli Siegel in his poem "Anonymous Anthropology." Take these lines:

Anthropology deals with people anonymously,

None of whom we know individually.

We don't know a specific person as to pottery, textiles, utensils, bronze or stone.

We have to be able to see people everywhere as having "individual dispositions," "secret hopes," a "particular manner of expression," and more, to be fair to them. Meanwhile, stated Mr. Siegel, "At this moment hope seems to be busy again" [see Hail, American Development, p.145]. We are proud to be part of that hope in these classes. This semester we discuss real people, and a different pair of opposites in each class, seeing how a general principle takes a different, interesting, vital form in very specific individuals.

1.  September 26  Africa & USA: The Unseen Battle of Contempt & Respect in Self

Return to Laughter: An Anthropological Novel by Elenore Smith Bowen. A true story showing how unknown, unseen, in each individual, is the relation of contempt and respect.

2.  October 10  Native America: Black Elk–Just Himself and a Whole Civilization

3.  October 24   Old Norse: Vikings of c.1000 AD, Fighting and Sentiment

4.  November 7  Prehistory:  A Girl's Emotion Long Ago–How Can We Know?

5.  November  21   Early Asian Humor:  Art Strengthens; or, Seeing the Ugly With Form

6.  December 1  SATURDAY (Not Wed. Dec. 5)   Polynesia; or, Personal and Impersonal

11 AM. We meet at the Metropolitan Museum of Art with The Visual Arts and the Opposites class to visit the "Atea: Nature and Divinity in Polynesia" exhibition.

7.  December 19   Anthropological Potpourri—Different Yet Alike
The instructor of the course and students in the class discuss dramatic findings in anthropology that show how true Aesthetic Realism is, for people in different cultures, and how we're related to every one of them.
See Aesthetic Realism: A New Perspective for Anthropology and Sociology and his novel Gwe: Young Man of New Guinea—a novel against racism.
Three instances of how Aesthetic Realism shows people of different cultures are more alike than has been known:
[1] What Big Mistakes Do Even Smart Men Make? With a consideration of the African story "Maliane and the Water Snake" from Lesotho.
[2]
About the Ethical Unconscious. The myth of the flood: discussing anthropology, the anthropologist, and a representative American woman, Daphne Baker.
[3]
"How Much Feeling—and What Kind—Should a Man Have?" Discussing my life, the life of Fusiwe, a head man of the Yanomami People, and men of the United States
Alternate Wednesdays, 6:00 – 7:30 PM
Beginning date of this class: Wed, Sep 26
Fee: $60 per semester (7 classes)
Fee for auditing a class: $12
[
back to classes
]