AESTHETIC REALISM CONSULTATIONS
NOTE. At this unusual time, Aesthetic Realism consultations are taking place only by Zoom video conference or by telephone. To inquire about scheduling a consultation, call 212-777-5055 between 2PM and 6PM, Monday through Friday.
In consultations, a person's individual life questions are understood and explained through the principles of Aesthetic Realism. People find that the matters which confuse them most are made sense of at last, with cultural width, immediacy, and satisfying logic.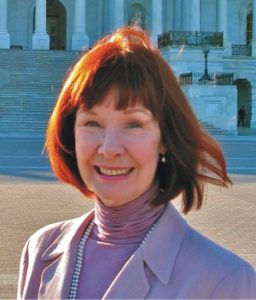 A consultation is a 50-minute discussion with three Consultants on the Foundation's faculty. Consultations take place in person at the Foundation or via telephone or Zoom throughout America and abroad.
The article by Margot Carpenter—"What Happens in an Aesthetic Realism Consultation?"—describes this education, and gives instances of it.
Below you can read about some ways consultations have benefited people's lives greatly.
As a young woman of 27, I began, really, to understand myself through Aesthetic Realism consultations—and to see men and women much more deeply and accurately, including my parents. The questions I was asked show a knowledge of humanity, literature, and art so respectful of the depths, possibilities, hopes all people have. …more
The way I shuttled from warmth to coldness caused me and others confusion and pain. Sometimes I would act as though a person I'd just met was destined to be the best friend I'd ever had. At other times I would avoid someone on the street whom I actually knew quite well….more
Early in my study of Aesthetic Realism, at a time when I was not hopeful about love, I was asked in a consultation, "Do you want a man to feel, 'The mind of Lauren Phillips does me good'?" I was surprised; and the answer was yes. But for most of my life before that, it was not the accuracy of my mind I depended on with men….more
When I asked to have consultations, I did so because I knew that in Aesthetic Realism there was knowledge that was new, was kind, and had a logic far beyond anything I had met before, either in college or in the extensive reading I had done. Aesthetic Realism explained a hope I didn't even know I had….more
I remember the excitement I felt at age 6 or 7 waking up at 5 am to begin our vacation trip, driving from our home in southwestern Kansas to my grandparents' home….But also around age 7, I began to make it clear that certain things didn't get me too excited. In a recent conversation, my mother spoke of how, to her surprise, I was never excited about going to the fields with my father to ride on the tractors….more
At age 17, just beginning college, and finding myself unable to sleep and very nervous, I tried to get consolation from the fact that other people were not doing well. I wrote in my journal: "They don't seem much more connected than I." But I felt something was terribly wrong with this….more
Fee:
Aesthetic Realism consultation by telephone or Zoom video conference: $50
To inquire about scheduling a consultation, call 212-777-5055 between 2PM and 6PM, Monday through Friday. After a consultation has been scheduled, please click the button to pay the fee.