EVENTS & CLASSES
An Aesthetic Realism Theatre Company Production
This show of songs & comment explains truly and thrillingly what's REALLY happening in the American economy today, and in the feelings of men & women! An Aesthetic...
Public Seminar
Thursday, Jul 9
·
6:30 PM
Dramatic Presentation
Saturday, Jul 18
·
8:00 PM
WHAT PEOPLE ARE READING

Current issue—"Day & Night, Awake & Asleep—We Are Related"
Welcome
The purpose of the not-for-profit Aesthetic Realism Foundation is to meet the urgent need for people throughout America and the world to see each other and reality fairly. The means to that fairness is Aesthetic Realism, the philosophy founded in 1941 by Eli Siegel, American poet, critic, and educator.
Located in SoHo, NYC, the foundation is a center for culture and kindness. It offers classes in the visual arts, poetry, music, anthropology, and more. There are public seminars, individual consultations, workshops for teachers, and thrilling dramatic and musical events. People of all ages understand themselves newly through the principles of Aesthetic Realism.
Daily Blog
Leila Rosen, Aesthetic Realism associate, writes about this upcoming public seminar on Thursday, July 9, 6:30 PM:
Consultants Bruce Blaustein, Derek Mali, and Arnold Perey—authorities on the questions of men—will present what Aesthetic Realism can teach every person on this important subject.
We'd all like to feel we've had a good effect on people. Meanwhile, consciously and not, we're in a fight about how much we really want to strengthen...
Terrain Gallery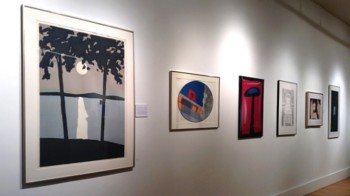 Prints & Photographs

We are renovating! Look for our new exhibition in 2016 & visit TerrainGallery.org now.
Announcement
Read this vital and honest letter by educator Rosemary Plumstead, who writes:
"I consider the Aesthetic Realism Foundation the most important cultural and educational institution in America….In this letter, I'm very happy to comment on two aspects of the Foundation's work: consultations and the Aesthetic Realism Teaching Method….It was in consultations that I first learned that there is a fight going on in me and everyone between two desires…" more
The Spring-Summer semester of classes is now in session. For information about auditing classes, call the Registrar at 212.777.4490.
Recently published: The Cambridge Companion to Duke Ellington, edited by Edward Green. Read an excerpt from Dr. Green's thrilling and scholarly introduction "Ellington and Aesthetic Realism."