EVENTS & CLASSES
Special Event
Dramatic presentation of Eli Siegel's great lecture "Symmetry & Fury in Sheridan's 'The Critic'" —with scenes from this wild comedy of 1779— & "Handel's Flute Sonata in F Tells...
Public Seminar
Thursday, Aug 7
·
6:30 PM
Dramatic Presentation
Saturday, Aug 16
·
8:00 PM
WHAT PEOPLE ARE READING

Current issue—
"Intelligence, Words, & Our Largest Hope"
Welcome
The purpose of the not-for-profit Aesthetic Realism Foundation is to meet the urgent need for people throughout America and the world to see each other and reality fairly. The means to that fairness is Aesthetic Realism, the philosophy founded in 1941 by Eli Siegel, American poet, critic, and educator.
Located in SoHo, NYC, the foundation is a center for culture and kindness. It offers classes in the visual arts, poetry, music, anthropology, and more. There are public seminars, individual consultations, workshops for teachers, and thrilling dramatic and musical events. People of all ages understand themselves newly through the principles of Aesthetic Realism.
Daily Blog
Bruce Blaustein, Aesthetic Realism consultant, writes:
Read "A Good Husband: What Does It Mean?," a courageous paper written by consultant Jeffrey Carduner for an Aesthetic Realism public seminar. He describes what he learned and what all men need to know in order to be the husbands they hope to be! Mr. Carduner writes:
It was a beautiful spring day and I had just said, "Yes, I do," to the rabbi's question, "Do you take Devorah Tarrow to be your lawful wedded wife?"
Terrain Gallery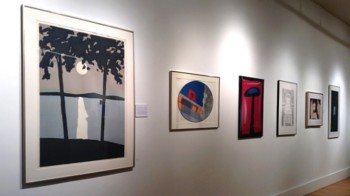 Prints & Photographs

We are renovating! Look for our new exhibition later in 2014.
Announcement
Read a letter by essayist Ruth Oron, of Israel and New York, who writes with courage and honesty. For instance, she says:
"Studying Aesthetic Realism is the greatest thing that happened to me—it made my life happy and rich with meaning. In this letter I'm going to say some things about my life, because what I learned brings together the individual self—which each of us is—and a very big international matter. The fact that Aesthetic Realism explains both, is vivid evidence that it is what people and civilization itself are looking for." more
The Spring-Summer semester of classes is now in session. For information about auditing classes, call the Registrar at 212.777.4490. To learn more about these exciting classes, click here.