EVENTS & CLASSES

An Aesthetic Realism Theatre Company Production of
Eli Siegel's Great 1951 Lecture. There's nothing people need more at this time than an accurate, courageous, lively, and beautiful way to see the relation of good and evil! That's what this presentation is about—and has. —with scenes from the...
Public Seminar
Thursday, Oct 6
·
6:30 PM
Dramatic Presentation
Saturday, Oct 15
·
8:00 PM
WHAT PEOPLE ARE READING

In her introduction, Ellen Reiss writes that these Little Essays for Children "have met children's hopes all these years. They meet a child's hope that what goes on inside him or her be really understood…"
Welcome
The purpose of the not-for-profit Aesthetic Realism Foundation is to meet the urgent need for people throughout America and the world to see each other and reality fairly. The means to that fairness is Aesthetic Realism, the philosophy founded in 1941 by Eli Siegel, American poet, critic, and educator.
Located in SoHo, NYC, the foundation is a center for culture and kindness. It offers classes in the visual arts, poetry, music, anthropology, and more. There are public seminars, individual consultations, workshops for teachers, and thrilling dramatic and musical events. People of all ages understand themselves newly through the principles of Aesthetic Realism.
Daily Blog
Jeffrey Carduner, Aesthetic Realism consultant, writes:
With all the turmoil and confusion in America's schools, what can really meet the hopes of young people and have education flourish? How can students see subjects like math, reading, social studies, science with new, vibrant meaning and interest? And can education be a means of students' becoming truly kinder? Yes!
The answers are in "For Education to Succeed!"—the current issue of The Right of Aesthetic Realism to Be Known.
Terrain Gallery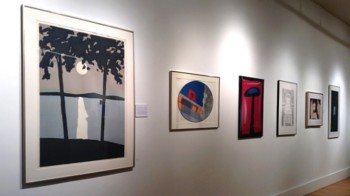 Prints & Photographs

We are renovating! Look for our new exhibition in 2016 & visit TerrainGallery.org now.
Announcement
The Fall semester of classes is now in session. For information about auditing classes, call the Registrar at 212.777.4490.
Read what consultant Nancy Huntting writes about the Aesthetic Realism Foundation, America, and her own life—
"Aesthetic Realism explains two huge things that have been seen as inexplicable: what makes for beauty, and what makes for cruelty…. [Because it does] not only can the things most tormenting humanity be understood and end, but people can have in their everyday lives a pride, happiness, kindness, and excitement they didn't think were possible. That is what happened to me." more
Hear Aesthetic Realism consultant Devorah Tarrow speak on art & self: "Can We Have Pleasure and Self-Respect at Once? Picasso's 'Two Women Running on the Beach."' —A powerful video illustrating Eli Siegel's great Principle of Opposites!