Lesson Plans and Narratives
The Aesthetic Realism Teaching Method is at every point both character education and the study of the subject strictly as given in the core standards. The examples you will read about on this page illustrate this fact. Bullying and prejudice were opposed and students became kinder, at the same time as they learned their subject.
We recommend for teachers Eli Siegel's essay "Aesthetic Realism Asks Thirty-Five Questions about Mathematics." This essay asks, is math a oneness of opposites, such as whole & part, continuity & discontinuity, differential & integral, quantity & quality? We've found the questions in this essay have us see more deeply the structure of math and why it is beautiful. At the same time they have enabled us to see a true relation of math to our students' lives. Ms. Colavito and Ms. Ratz describe how this was so in their own classrooms. — All For Education


KINDERGARTEN:   
Lori Colavito

"We had a wonderful time looking to see if these opposites—addition and subtraction—are together in the world, and in things we had already studied: how a tree grows, the water cycle, and an ant colony. I asked: 'Does a tree need to add things to itself so it can grow big?' Nadia said, 'A tree needs water.'"… More
---
MIDDLE SCHOOL (7th Grade Mathematics):
Zvia Ratz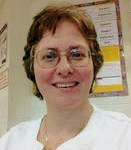 Writes Ms. Ratz: "They randomly called out terms, and I wrote them down: (2a + 73 – 176a) ÷ (3 · 7) = 8a – (29 · 1,234) ÷ 107. 'Do the expressions on the two sides of the equation look the same or different?' 'Different,' they said. 'What happens, though,' I asked, 'once we write the equal sign? What are we saying is true about the two sides?' Everyone agreed: 'They're equal!'" … More
Some results: "Through the Aesthetic Realism teaching method, these young men [in East Harlem, N.Y.] came to like mathematics, be excited about it, learn it well—and became much kinder." This article, titled "Knowing, Not Bullying," is published in The Right of Aesthetic Realism to Be Known.
Save