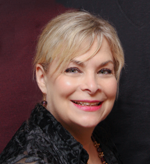 Lauren Phillips, NYC middle school teacher, writes:
The poem "Twenty-one Distichs about Children," by Eli Siegel, expresses the feelings of a child—and also the meaning of a child—with beautiful respect and depth. I'm grateful for it, as both a mother and educator. When my son was younger, these musical couplets helped me understand him and also myself, and encouraged me to meet both his hopes and my own. Here are several of these important distichs:
Twenty-one Distichs about Children
Thou, whose exterior semblance doth belie
Thy soul's immensity. —Wordsworth
1. Bernice thinks a little.
Bernice is two months old; the world is new for her.
Ah, will her parents' angry world quite do for her?
2. Efficacious mother.
A child has clenched his fist; there's anger in his eye;
An efficacious mother finds out the reason why.
7. Children are not to be summed up.
A child may have a dirty face,
Who yet has thought of space—and space.
10. Magnificence in Jackie.
A child has come—we know not whence—
In Jackie, there's magnificence.
11. The way a child is made.
Reality, so busy—look, has made
A child, like landscape: light and shade.
16. Fine responsibility.
All parents have a fine responsibility:
To mingle for their children, truth and glee.
20. Shakespeare called on.
See Hamlet, and Miranda, too,
In three-day Edward, now so new.
>>Read "Twenty-one Distichs about Children," by Eli Siegel