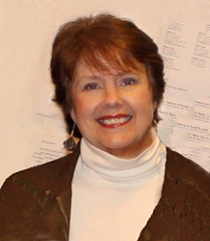 Nancy Huntting, Aesthetic Realism consultant, writes:
Is each of us unique—and at the same time related to every person throughout the world? How important is this? What urgent meaning does it have for our own lives—and America right now? For the answers to these questions, read "Our Self: Intimate & Wide," the new issue of The Right of Aesthetic Realism to Be Known. 
The commentary by Ellen Reiss begins:
Dear Unknown Friends:
We begin here to serialize the definitive, thrilling lecture The Self Is, which Eli Siegel gave in 1970. It is, as he says, philosophic. It is also immediate, vivid—and vital, because every person is a self. And we'll never understand who we are—we'll never understand our confusions, our purposes, our mistakes, what success for us is, what failure is, what we're asking of ourselves, what it means to be true to ourselves or betray ourselves—unless we understand what that human self is, now so intimate under our own skin.
Aesthetic Realism is the philosophy which shows that the self of every person is aesthetic: it is a situation of opposites needing to be one. And the chief opposites are these: every person is "just me," is so particular; yet we are related to everything, and we become ourselves the more we meet that everything truly. A baby just born will become increasingly who she is as she is affected by light, sounds, the touch of blanket and air and mother. Eventually words will get within her: she'll speak a language created over thousands of years by people she never met, and she'll use it to express her own feelings. She'll learn about numbers and facts, and become more herself through taking them within her.
Aesthetic Realism shows too that every person's big mistake is to use a notion of oneself as particular to look down on that other aspect of self: the world that enables us to be. There's a terrific desire to "lessen…what is different from oneself as a means of self-increase as one sees it." This desire is contempt. It's ordinary, seems to purr along; but contempt, Aesthetic Realism makes clear, is the cause of every cruelty. And it is the weakener of mind: it's that within ourselves which interferes with every aspect of our life.
We can see better the great Aesthetic Realism understanding of self through looking at an instance of how the self is presented elsewhere.
On February 28 the New York Times published an article by Jillian Jordan, Paul Bloom, Moshe Hoffman, and David Rand titled "The Point of Moral Outrage." The idea in it is that when people express dislike of injustice, their deep impetus is not anger at evil but the desire to look good and impress others. This matter has everything to do with what the self is, because it concerns what drives the self, and whether or not the self is fundamentally ethical…. >> Read more