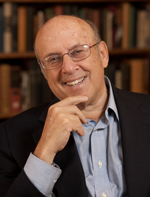 Jeffrey Carduner, Aesthetic Realism consultant, writes:
What we insist on—perhaps without our even knowing it—is either for or against ourselves, and either for or against the world.  Learn about this tremendously important fact, and read Eli Siegel's wonderful poem "Sciences for Me," in "Science, Art, & Insistence," the new issue of The Right of Aesthetic Realism to Be Known.
The commentary by editor Ellen Reiss begins:
Dear Unknown Friends:
Here is the second part of the lecture we are serializing: the great Mind and Insistence, which Eli Siegel gave in 1949. With it we publish a poem he wrote nearly three decades later, "Sciences for Me." The poem and lecture seem very different. Yet they both have to do with the biggest matter in everyone's life: how we relate two tremendous opposites—our dear, intimate self, and the world in all its width and particularity. "We all of us," Mr. Siegel writes,
start with a here, ever so snug and ever so immediate. And this here is surrounded strangely, endlessly, by a there. We are always meeting this there: in other words, we are always meeting what is not ourselves, and we have to do something about it. [Self and World, p. 91]
The ways we insist are forms of our "do[ing] something about it." Some of our insistences we're aware of; many, we are not.
In this lecture Mr. Siegel has us feel the multitudinousness of the insistences that go on in people, their nuances, subtleties, diversity. Yet Aesthetic Realism shows that every insistence of ours arises from one of the two central purposes battling in us. These are 1) to have contempt for the world, lessen it as a means of enhancing ourselves, versus 2) to respect the world, the "there [which] is not ourselves," see it as something we want to know and care for. From the contempt purpose come insistences that damage the person doing the insisting, as well as other people and things. From the purpose to respect the world come insistences that are beautiful, intelligent, kind.
By means of introduction to this second section, I'll mention several of the ways, mostly ordinary, that people insist.
For Example, These Five
1) Many people, in conversation, feel an insistence within them to show that somehow they're smarter than the person they're talking with. Someone gives information: you have to show you know something about the subject that this person doesn't—and what you know is more important. Occasionally you may even tell yourself, "Don't do it!"—but you feel driven. This insistence is an aspect of contempt. It comes from the feeling that the world, represented by one's fellow humans, is not something to know but something to feel superior to; and further, that one's purpose with people is not to learn from them but to wow them with one's superiority.
This I-have-to-show-I'm-better-than-others insistence has many modes. There is: I have to decorate my home better than my neighbors do theirs. Also: I have to have my child beat theirs at soccer—and I've got a right to feel very bad and even furious if my child's team doesn't win. These insistences are present in homes throughout America. And they are always accompanied by a feeling of emptiness and shame.  >> Read more