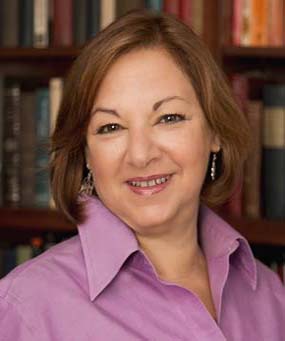 Due to the necessary installation of a new boiler, this Thursday's seminar, Other People–How Should We See Them?, will not take place on December 6. It has been rescheduled, and will take place instead on the following Thursday, December 13.
Leila Rosen, Aesthetic Realism associate, writes:
How we see other people—at home, at work, in social life, and as we're affected by the new—is a tremendous matter for everyone. How can we be proud of the way we see people outside ourselves? What gets in the way? You'll learn the answers at this great seminar.
Consultant Marcia Rackow and associates Steven Weiner and myself, Leila Rosen, will describe, with vivid instances from our own lives, and from history, literature, and the visual arts, what Aesthetic Realism explains: the one basis on which we can be proud of how we see people.
We'll describe, too, something else Aesthetic Realism is new in explaining: the cause of the unjust way of thinking about other people that makes for cruelty in every aspect of life—personal, national, and international.And you'll hear how, in Aesthetic Realism consultations, women and men are learning to see truly other people and themselves. The happy result is honest self-respect and great pleasure!
Contri. $10