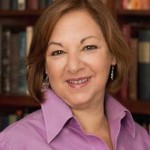 Leila Rosen, Aesthetic Realism associate, writes about this upcoming Public Seminar on Thurs., Dec. 12, 6:30 PM:
Why do people feel driven to go after approval? And why do they so often feel dissatisfied and even ashamed when they get it?
Consultants Bruce Blaustein, Jeffrey Carduner, and Derek Mali will describe the mix-up in men–and women too–about praise and about our purposes in giving it and going after it. They'll show–including through telling what they've learned about themselves–how the study of Aesthetic Realism enables people to see this tremendous subject with accuracy and pride.
They'll show how confusion about it is in an ancient myth, the life and work of a very popular 20th-century writer, and a book of articles about praise. And you'll hear how contemporary men are learning in Aesthetic Realism consultations how to see the world and other people in such a way that they get the most important approval there is: true self-respect!
Contri. $10