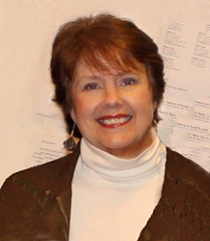 Nancy Huntting, Aesthetic Realism consultant, writes:
Has economics based on the profit motive always been accompanied by shame? And—what does this matter have to do with the disastrous explosion in New York City's East Village? Read "Lives, Feelings, & the Profit Motive," the urgent new issue of The Right of Aesthetic Realism to Be Known.
The commentary by Ellen Reiss begins:
Dear Unknown Friends:
We have been serializing the great lecture Shame Goes with It All, which Eli Siegel gave in October 1970. It is one of his landmark Goodbye Profit System talks. And in it he is showing that economics based on the profit motive has always been accompanied by shame. That is because the seeing of other human beings in terms of how much money one can get out of them is a phase of contempt.
Contempt, "the addition to self through the lessening of something else," has thousands of forms. It is the motive that people think will take care of them, make them important; but it weakens the mind and life of the person having it, and it is the source of every instance of cruelty. Contempt makes us ashamed, because we were not born to lessen, weaken, manipulate, look down on what's not us. We were born to see meaning in the world, know it, value it; and very much of the world is our fellow humans.
In his lecture Mr. Siegel gives instances—diverse, surprising, some subtle, all vivid—of the profit way of seeing and using people, with its ensuing shame. And by way of prelude, I'll mention a very current instance.
On March 26, in New York City's East Village, an explosion destroyed three buildings. There had been many apartments in those buildings, and the residents lost their possessions, their homes. Two people lost their lives. Twenty-two others were injured. The full cause of the conflagration that leveled the buildings is still being studied, but some things seem clear. New York Magazine wrote on April 1, "Authorities now believe [the explosion] was caused by an illegally tapped gas line." That is: it seems the landlord of two of the buildings arranged a system for siphoning gas and getting it to the apartments in her building—either to avoid paying for the gas, or to keep the apartments usable and rents coming in even though utility workers had "determin[ed] that the building was not ready to receive gas on the upper floors." The owner had been caught engaging in the same technique several months before.   Read more