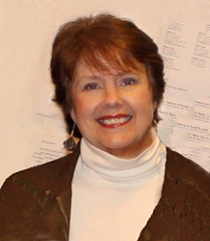 Nancy Huntting, Aesthetic Realism consultant, writes:
How can we feel free—and also be wise, truly intelligent? What do these two sought after things have in common? Read "Intelligence & Freedom, in Life & Art," the current issue of The Right of Aesthetic Realism to Be Known.
The commentary by Ellen Reiss begins:
Dear Unknown Friends
We are serializing Intelligence Is You and More, a 1964 lecture by Eli Siegel. In it, he is describing what that great thing, mysterious thing—that thing people can be so mistaken about—really is. He speaks about various aspects of intelligence, so different from each other. As he noted in an earlier (1949) lecture on the subject:
Intelligence is that which enables you to repair a faucet, understand a child, get a bus sometimes, do well when you are cleaning your clothes, be more sensible in politics; and then, it is about the very biggest question of all: how to spend one's life. [TRO 706]
In the present discussion, Mr. Siegel is showing what all authentic intelligence has in common. And that thing in common is told of in a landmark Aesthetic Realism principle: "All beauty is a making one of opposites, and the making one of opposites is what we are going after in ourselves."
We print too part of a paper by Meryl Nietsch-Cooperman, from a public seminar of last month titled "What's the Freedom a Woman Wants Most?" And does freedom ever have to do with intelligence! We can think we're smart about what will make us feel free; do or get that thing—and then feel more confined, stifled, bogged down than ever. I'll say swiftly here: true intelligence and true freedom have this basis in common: both are the oneness of the biggest opposites in our lives: justice to ourselves and justice to the outside world.
Poetry, Humor, & a Mistake
Robert Louis Stevenson's A Child's Garden of Verses contains some of the best poems ever written for children. They are true poetry, and are really for people of every age. In them we find matters having to do with both intelligence and freedom. Let's take a short poem called "Looking Forward":  Read more