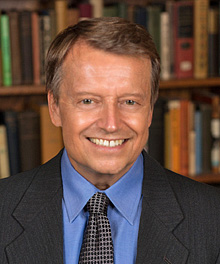 DALE LAURIN is an Aesthetic Realism Consultant and a New York State registered architect. His architectural experience includes 10 years as a team leader in the architecture/engineering division of the NYC Department of Design and Construction (DDC), where he reviewed a wide range of public projects from libraries and courthouses to firehouses and detention centers as part of the city's Excellence in Design initiative. He taught Architectural History at CUNY College of Technology.
Prior to DDC, Mr. Laurin worked as designer, planner, and project manager for The Eggers Group, one of New York's oldest firms (architects for The National Gallery, U.S. Treasury Building, and the Jefferson Memorial), and for its successor firm, Hillier Architects and Planners. He was part of the design team for the award-winning Cogeneration Facility at JFK International Airport, and his entry won a competition for the design of Valle Arriba Athletic Club in Caracas, Venezuela.
Among the projects he completed as an associate of Urbane Architects were a master plan study for Columbia University's School of Nursing, and row houses in Bedford-Stuyvesant, Brooklyn, for Habitat for Humanity NYC.
He has given presentations at several national conferences of the National Intramural and Recreational Sports Association (NIRSA), in Louisville, Salt Lake City, and Philadelphia, speaking on aspects of sports facility design. His design for the National World War II Memorial—inspired by what he learned about the meaning of the war from Aesthetic Realism—was featured in exhibitions at the Terrain Gallery and Mellon Auditorium in Washington, DC. His photographs have also been exhibited at the Terrain, where he is proud to be a coordinator, assisting in the curating, organizing, and hanging of shows.
With his colleagues, Consultant Ken Kimmelman, filmmaker, and associates Anthony Romeo, architect, and Barbara Buehler, NYC planner—who is Mr. Laurin's wife—he has given the groundbreaking presentation "Housing: a Basic Right, an Urgent Need, a National Priority—Aesthetic Realism Explains the Cause of America's Housing Crisis and the Solution!" at national conferences of the American Institute of Architects in Philadelphia, the National Student Campaign Against Hunger and Homelessness at the University of Maryland, the Campus Outreach Opportunity League (COOL) at Harvard, and  at the New York Anti-Hunger League at New York University, as well as Vassar, Pace, Sacred Heart University, and others.
In 2005, Dale Laurin joined the adjunct faculty of the City University of New York (CUNY) College of Technology, teaching Methods of Construction, and later, Architectural History. With Anthony Romeo and others, he has presented talks in a series titled "Architecture and You," at numerous venues, including at City Tech as well as libraries throughout metropolitan New York City, and in Chicago and Racine, Wisconsin—where he and Mr. Romeo lectured on the life and work of Frank Lloyd Wright. Together they have given over 30 talks at Flushing Library, which has co-sponsored the "Architecture and You" series since 2005.
The series is based on a central principle of Aesthetic Realism—Eli Siegel's pivotal showing that, "All beauty is a making one of opposites, and the making one of opposites is what we are going after in ourselves." Talks Mr. Laurin has given in this series include: "Heaviness and Lightness in the Architecture of Santiago Calatrava and Ourselves!"; "Is It Intelligent to Need the World and People?—on Filippo Brunelleschi"; "Le Corbusier and the Fight between Coolness and Warmth in Every Person"; "Do We Know What's Best in Ourselves, and What's Worst?" on Francesco Borromini, and "True Individuality: How Can We Have It?" on Louis Sullivan.
Mr. Laurin graduated with a Bachelor of Architecture Degree (1973) from Carnegie-Mellon University, where he was awarded the Alpha Rho Chi medal for leadership and service. Concurrent with his early study of Aesthetic Realism, he earned a Master of Science in Historic Preservation (1977) from Columbia University's Graduate School of Architecture, where he studied with the program's founder, the noted architectural historian and preservationist, James Marston Fitch. While at Columbia, he worked for the Historic American Buildings Survey, documenting three landmark buildings at Sailors' Snug Harbor in Staten Island, NY.
He is proud and grateful to have studied Aesthetic Realism in classes with Eli Siegel in 1978 and to continue his study in professional classes taught by the Chairman of Education, Ellen Reiss.
"Housing for All" in Architectural Record
Design for World Trade Center Site Memorial (Go to Exhibition section, search for Laurin, click to enlarge.)