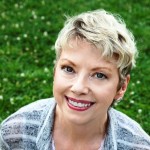 Marion Fennell, singer with the Aesthetic Realism Theatre Company, writes about Carrie Wilson's talk "What Can Art Teach Us about Love?: Renoir's Luncheon of the Boating Party":
Like other women, I hoped for love in my life. I also liked to draw and paint–but never dreamed there was any relation between my care for art and care for a man. A thrilling talk by Carrie Wilson, Aesthetic Realism consultant, on Renoir's Luncheon of the Boating Party brings art criticism and the understanding of ourselves to new heights. She shows not only why this painting is beautiful, but also how we can make sense of our confusions in love! Learn the kind, hopeful explanation, as I'm so grateful I did, of what makes for true, lasting love, for beauty in art, and for a happy, sensible life! Ms. Wilson writes:
Every woman wants to feel proud of the way she sees a man. Every woman wants to feel that love is beautiful, in the same way that she can feel, looking at a painting, "This is beautiful!" But we haven't known what would make us able to. Eli Siegel, in answering the question "What is beauty?," has made it possible for us to know. "All beauty," he stated, "is a making one of opposites, and the making one of opposites is what we are going after in ourselves."
In an Aesthetic Realism class when I was 25, Mr. Siegel asked me, "Do you believe you know how to love?" I answered, "No." He explained, "To love is to feel the loveliness and superior loveliness of something else in a way that makes us triumph." This feeling, I've learned, is both the essential emotion in true love and the emotion that makes for art. I think it is what Pierre-Auguste Renoir felt as he painted this large, radiant canvas, Luncheon of the Boating Party, in 1881, and it is something we all can learn from.
Every true work of art comes from the desire to know and respect the world. The trouble in love comes when we use another person to be superior to what we see as a mundane, interfering world. We try to get to sweeping feeling by putting the facts aside. Renoir doesn't make this mistake; he makes opposites beautifully one.