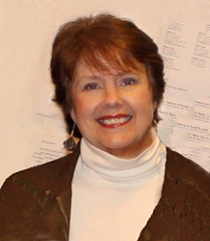 Nancy Huntting, Aesthetic Realism consultant, writes:
What's the central fight within every person? Are philosophy, religion, and how one sees law all affected by this fundamental human battle? Find out—including through surprising, deep, delightful poems—in "We & the World Are Intimate & Wide," the new issue of The Right of Aesthetic Realism to Be Known!
The commentary by Ellen Reiss begins:
Dear Unknown Friends:
We continue to serialize the great lecture Philosophy Consists of Instincts, which Eli Siegel gave in 1965. The very basis of Aesthetic Realism is that we—at our most personal, our most everyday, our most confused, our most hoping, our most worried—are like the world that philosophy looks at, and like art. "The world, art, and self explain each other," Mr. Siegel wrote: "each is the aesthetic oneness of opposites."
The biggest opposites in our lives are me and all that's not me, or self and world. And our constant battle, in everything we do, is about how we should relate these. In the lecture being serialized, Mr. Siegel describes the battle this way: should we try to know what's outside us—or use it to make ourselves comfortable? And he shows that those two battling desires correspond to disagreeing approaches in the history of American philosophy. The approaches take many forms, but they always have to do with notions of fact and notions of value.
Kind or Hurtful: The Criterion
In the lecture, Mr. Siegel has been discussing passages about philosophy from The Cambridge History of American Literature, and he has come to a passage that mentions religion. His knowledge of religious thought, as of so many other fields, was vast, and loving. I know of no one who respected the various world religions more….>>Read more
♥