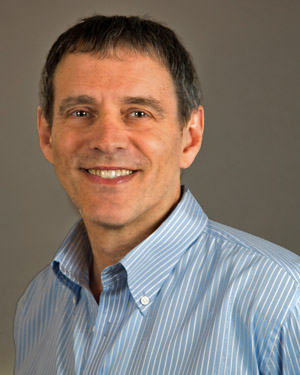 Steven Weiner, Computer Specialist and Aesthetic Realism associate, writes:
As I was growing up in Brooklyn, I was eager to impress people. I used praise that came to me early from my family and teachers to feel I was a special being. But the praise I got didn't make me happy; in fact, by the time I was a teenager, I had used it to be insufferably conceited.
I needed to know what Aesthetic Realism consultant Ernest DeFilippis makes vividly clear in an important paper "Vanity vs. Happiness." With honesty and style, he describes the source of a man's inflated and inaccurate notions of himself—how they come from an unjust way of seeing the world as such, and make for great pain in the man's own life, including as to love.
Aesthetic Realism understands and explains—as nothing else ever has—the fight in every person between respect and contempt, between the desire to see value in the world and the desire to feel superior to it. Studying Aesthetic Realism, a man comes to see his vanity as something that's not only foolish and unkind, but that stands in the way of his real importance—which is to know, see deeply and widely, and add to the meaning of things and people. This study has enabled men—including, I'm so grateful to say, myself—to be happier, kinder, prouder, stronger, more alive, more thoughtful, and to have a strengthening effect on a woman's life.
Mr. DeFilippis's paper begins:
My notion of happiness was to outshine everyone. But the feeling of exultation I got looking down on people was, I learned, really the thrill of contempt. It was completely against happiness, which Mr. Siegel described as "the feeling that what one wants is going along with what the world is or does" (TRO 1569).

I had that feeling as a boy when I built a house for my dog, Champ. I thought: What would he like? How much room did he need to be comfortable? How high should the floor be? I carefully designed the house; selected, measured, and cut the wood; framed it; then nailed the roof, sides, and floor. I felt proud of my creation and so happy to see Champ enjoy it. The materials of reality and I were in a team working to have a good effect. And I had this happiness at other times too—meeting a baseball solidly, or having my mind energetically engaged in understanding the logic of an algebraic equation.

But I couldn't distinguish between this feeling of happiness and what I felt, for example, when I'd be greeted with, "Ah, come bello!"—"Oh, how handsome!"—by my favorite aunts. At such times I'd feel a glow as everything outside me seemed to fade into dullness. "Vanity," said Mr. Siegel with humor, "makes us cross-eyed or dim-sighted."