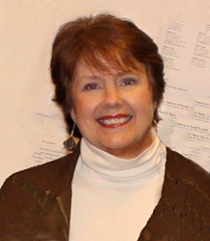 Nancy Huntting, Aesthetic Realism consultant, writes:
This issue of TRO is one of the most authentically hopeful things you'll ever read—and it's so needed now! It's about what it means to have the kind of emotions we truly want—emotions that are at once big and accurate—and how art is a crucial guide to having them. To learn the central difference between emotions that make us proud—no matter what we're meeting—and those that don't, read "The Beauty of Sentences versus Contempt," the immensely valuable new issue of The Right of Aesthetic Realism to Be Known.
The commentary by Ellen Reiss begins:
Dear Unknown Friends:

In this issue we continue our serialization of Beginning with Sentences, that remarkable, kind, learned, lively, deep, vivid 1976 lecture by Eli Siegel. He reads and comments on individual sentences in English literature that have power and beauty. He does so, he explains, because such a sentence—whatever its subject—can make for the kind of emotion that people hope to have, indeed are thirsting to have.

I'll quote a statement he made early in this lecture. It is so different from what one meets in the literature courses of universities. Yet, in its distinction, it is also in keeping with the greatest of literary criticism, including that of Sainte-Beuve and Matthew Arnold:

The reason for studying literature is to have our own emotions as great as possible. Success in life can be described as having the greatest emotions from life.
At this time, as at other times, people are having emotions that they don't like—and don't like themselves for having. I am immensely grateful to say: through study of Aesthetic Realism we can have, even in the midst of difficulties, emotions we are proud of, that strengthen us. And the surprising, logical lecture now being serialized is part of that study….Read more