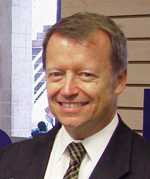 Dale Laurin, architect and Aesthetic Realism consultant, writes:
When I first read "The Aesthetic Method in Self-Conflict," I was amazed; I felt understood, less confused, more hopeful than ever before. In this chapter from his major work Self and World, Eli Siegel explains the central, underlying question every person is unknowingly trying to make sense of all the time: "How is he to be entirely himself, and yet be fair to that world he does not see as himself?" This chapter, written in 1946, was ground-breaking then and continues to be. It describes the human self—yours and mine—as aesthetic, as hoping to put together reality's opposites. It describes something not seen before: we want our lives to be like art, and we can learn from art how this can be. The chapter begins:
Tom, Dick, and Harry; Brown, Jones, and Robinson; Hilda, Hulda, and Matilda; little Johnny, tiny Eva and wee Dickie; and the man or girl you know—all have problems by being alive. Aesthetic Realism says that in all of them, and in all persons, tough and genteel, hard-­boiled and dreamy, vulgar and elegant, the beginning, large problem is aesthetic: just that.
There is a deep and "dialectic" duality facing every human being, which can be put this way: How is he to be entirely himself, and yet be fair to that world which he does not see as himself? The definition of aesthetics is to be found in a proper appreciation of this duality.
We all of us start with a here, ever so snug and ever so immediate. And this here is surrounded strangely, endlessly, by a there. We are always meeting this there: in other words, we are always meeting what is not ourselves, and we have to do something about it. We have to be ourselves, and give to this great and diversified there, which is not ourselves, what it deserves. This means we have to be personal and impersonal, snug and exterior. If we do this successfully, whether we know it or not, we have arrived at a beauty which is efficient; at aesthetic good sense…. >>Read "The Aesthetic Method in Self-Conflict"