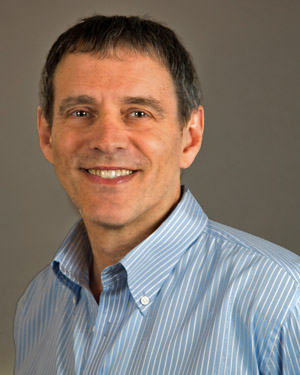 Steven Weiner, Computer Specialist and Aesthetic Realism associate, writes:
Two important American writers, Henry David Thoreau and James Russell Lowell—what do they have to do with a problem of everyone today: the fact that our self alone feels too different from the self that's social, that's in the midst of other people? And what do these opposites have to do with nations, governments? Everyone should read "Oneness & Manyness in Literature & Us," the urgently needed new issue of The Right of Aesthetic Realism to Be Known!
The commentary by Ellen Reiss begins:
Dear Unknown Friends:
The 1975 lecture by Eli Siegel that we are beginning to serialize is about one of the biggest situations, opportunities, and so often distresses, in the life of everyone. It is about the fact that the self—everyone's self—is one and many, also within and without. We're one person, just ourselves; yet we have to do, all the time, with the manyness of the world outside us. Here are eloquent sentences about that fact, from Eli Siegel's Self and World:
So we are alone in our blood and our bones and our thoughts….And yet we can look out. Not a thing fails to act on us, once we think about it….We cannot live without ever so many objects, from everywhere….Everything is around us, indefinitely close, indefinitely inescapable, indefinitely changing ourselves, becoming ourselves. [Pp. 102-3]
The untitled lecture we're serializing is a magnificent study in the principle at the basis of Aesthetic Realism: "All beauty is a making one of opposites, and the making one of opposites is what we are going after in ourselves."
Those two aspects of us—our being one person, with a self within, and our interacting constantly with other people—are opposites. The rift between them is felt so personally by people. In his lecture, Mr. Siegel speaks about that personal difficulty—yet he does so in relation to literature: to writers of 19th-century New England. Here, as in Aesthetic Realism itself, the most intimately personal and the cultural, the intellectual, the artistic, are inseparable. And so we can see ourselves and our turmoil as having a width we never imagined. We can begin to see ourselves truly, and with well-based hope.
Later in the lecture Mr. Siegel will show that these opposites of the self alone, individual, and as having to do with all people, are central to how a nation should be. But now I'll say simply: Aesthetic Realism explains that no government will ever satisfy unless it is fair to each individual person and to all people at once. That is what the men and women of America and the world are demanding deeply.
There is fury on every continent that the wealth of a nation is going mostly to a few individuals while the vast number of people in the nation are struggling, even are hungry. Real justice is always aesthetics, the oneness of opposites, including one and many. That essentially is what hundreds of thousands of people in yellow vests went out on the streets of France for: a nation's wealth owned justly, by all people and each individual person. And that's what millions of Americans are demanding, as they are furious at ownership by what's been called "the one percent."
The Trouble, & Its Cause
In his lecture, Mr. Siegel shows richly how a person may emphasize either the self as alone or the self as social. Yet, as I mentioned earlier, and as he has made clear, every person is in some fashion both; and every person has trouble on the subject because these opposites can seem severed. The trouble has thousands of forms. For instance, a person can be ever so social, can be the life of the party, or the wit of the office breakroom, or the charmer of the holiday gathering—yet underneath feel deeply apart from everyone. This person can feel there is a self under her skin that she never shows; she feels hidden, even as she laughs and greets and charms.
What causes the trouble about these opposites? And what will make them one in us, make them beautiful? The big, constant fight in everyone, affecting everything we do, is, Aesthetic Realism makes clear, the fight between contempt for the world and respect for it. And contempt-or-respect is behind how we are both socially and to ourselves….Read more