Louis Dienes, poet and photographer, writes: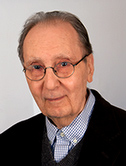 Why has Sherlock Holmes, the ultimate detective, captured the imagination of readers for over a century? Find out in "Mind and Sherlock Holmes," issue #1624 of The Right of Aesthetic Realism to Be Known, as editor Ellen Reiss explains his vast and enduring popularity and what it has to do with our lives and our hopes. She looks at this 19th-century British detective—hero of the stories by Sir Arthur Conan Doyle—to illustrate what Eli Siegel explained: that art, including literature, makes a one of opposites that people are trying to put together in ourselves.
This issue also contains a portion of a lecture by Eli Siegel, in which he looks at a glossary of psychiatric terms and shows that the human mind is always going for the reconciliation of opposites. Ms. Reiss writes:
We have been serializing Aesthetic Realism Looks at Things, a 1966 lecture in which Eli Siegel discusses psychiatric terms on a list put out by the American Psychiatric Association.
The psychiatry of today consists, to a large degree, of medication. Yet the crucial questions still are: What interferes with mind—what makes it fare ill? Also, what does it mean for mind, including one's own, to fare well? The failure of psychiatry is owing to its inability to answer these questions. They are answered, with clarity and beauty, in Aesthetic Realism.
For example, Eli Siegel has identified that in the self of everyone which interferes with the well-being of our minds and lives. It's the desire for contempt: to get an "addition to self through the lessening of something else." And he has shown that contempt is also the source of all cruelty, both in personal life and internationally.
The Chief Factor
The lecture we're serializing has casualness; it has humor. Yet its basis is his groundbreaking explanation: the chief factor in mental ailment is contempt for the world—a world which it is our deepest desire to be fair to and like. Mr. Siegel looks at those psychiatric terms, with their clinical, portentous atmosphere and, often, their imprecision; and he enables us to see them truly and with ease, to see their relation to the everyday.
He also comments on another huge matter: Aesthetic Realism's showing that the human self is aesthetic. That is, each of us is composed of reality's opposites. And how our lives fare depends on how much we can do what art does—make a one of those opposites.
In keeping with that great principle, I'm going to look a little here at something in literature that has been popular for more than a century, as a means of asking: When anything in art continues to please people, is it because it makes a one of opposites—opposites that we are trying to put together and that may fight in us? So let us consider Sherlock Holmes, the world-famous detective created by Sir Arthur Conan Doyle (1859-1930).
How Should We See the Known & Unknown?
The first of the Sherlock Holmes stories, the novel A Study in Scarlet, appeared in 1887; and interest in them has not waned. They have been made into movies, both for big screen and television, and I'm sure will continue to be. A large reason is: Sherlock Holmes does ever so well with opposites that are central to all detective stories, the known and unknown.<<Read more