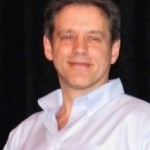 Steven Weiner, Computer Specialist and Aesthetic Realism associate, writes:
Why are people suspicious of each other—even people who are very close to each other, who feel they love each other? How can we feel we deserve to be trusted in the deepest sense? What makes us distrust ourselves? Is there a criterion for trust—a criterion that holds true whatever the circumstances? These big questions, so important in our lives, are answered—beautifully—in "How Can People Trust Each Other?," the current issue of The Right of Aesthetic Realism to Be Known.
The commentary by Ellen Reiss begins:
Dear Unknown Friends:
We are honored to publish here a portion of an Aesthetic Realism lesson conducted by Eli Siegel.
Aesthetic Realism is always philosophy. It is always thrillingly cultural. And it is always about you, in your rich particularity. In a lesson, the accent was on the life and questions of a particular person, the person having the lesson. And the knowledge of oneself that occurred through these lessons was unprecedented. People felt, as Mr. Siegel spoke to them and related their concerns to art, or science, or history: "I am being understood, as I never thought I could be—me, the person I am inside! And the basis is clear, testable logic."
It is my immense happiness to have learned about myself in such lessons. And the consultations that take place now at the Aesthetic Realism Foundation and via phone and Skype are based on the historic lessons that Eli Siegel taught.
This Is How We Are
The basis of every Aesthetic Realism consultation and lesson is this principle: "All beauty is a making one of opposites, and the making one of opposites is what we are going after in ourselves." Eli Siegel is the philosopher who showed that the human self is an aesthetic situation. That is: each of us, so individual, is composed of reality's opposites, like rest and motion, power and gentleness, sameness and difference, junction and separation. And we'll be happy, proud, intelligent only if we meet the world, things, people in such a way that opposites work together in us—beginning with care for self and justice to the outside world.
Yet we have a huge desire that makes those opposites of self and world fight. This desire is contempt: to get an "addition to self through the lessening of something else." Contempt is the source of every meanness and brutality: from looking down on someone to enslaving him.
A Subject of Beauty & Pain
The section of the 1967 lesson published here is on a subject that's beautiful yet torments people: trust. How much do we trust another person? What does it mean to trust someone? And there is the matter that Mr. Siegel principally talks about here: Do we feel we deserve to have a person trust us?
We may feel we should be trusted to give the right change—or to tell the truth about where we were yesterday at 2 PM. But should a person trust the way we have him or her in our mind—the way we think about that person?
Trust is much talked about these days in relation to politics. The feeling that politicians should be distrusted is more openly and intensely expressed than ever before. Meanwhile, there's another huge distrust: the pervasive, largely unarticulated, often taken-for-granted distrust that can go on between people who are a couple, or who are friends—"The way you have me in your mind is not who I really am. Further, I don't think you're interested in trying to see who I most deeply am, trying to see all that I feel. And in a fight between being fair to me and getting some advantage, as you see it, for yourself, I don't trust you to choose fairness to me. Nor should you trust me to see you truly." This distrust, though mainly unspoken, always has with it large pain. >>Read more