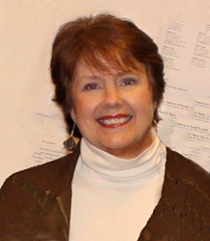 Nancy Huntting, Aesthetic Realism consultant, writes:
Does all art make a one of the known and unknown? Can we learn from music to do a better job with these big opposites in our lives? And how can we do better with opposites related to the known and unknown: the bewildering, sometimes tormenting opposites of sureness and unsureness? Read "Everyone's Confusion—& Music," the great new issue of The Right of Aesthetic Realism to Be Known.
The commentary by Ellen Reiss begins:
Dear Unknown Friends:
We are serializing Music & "Questions for Everyone," a 1975 class taught by Eli Siegel. It is a vivid, thrilling illustration of the landmark principle on which Aesthetic Realism is based: "All beauty is a making one of opposites, and the making one of opposites is what we are going after in ourselves." In the class, Mr. Siegel relates matters in music to the very human matters, the bewildering self-matters, expressed in his "Questions for Everyone" (TRO 750).
The section included here is much about a pair of opposites that are together beautifully, mightily, in all good art: the known and the unknown. Yet these opposites trouble people immensely in life. And so, by means of introduction, I'll comment on some of the tumult about them.
The Unknown: Resented
Millions of people right now feel insulted by the unknown; fear it; even hate it. They feel humiliated and angry that they don't understand themselves, and deeply outraged that they can't make sense of someone close to them, and life as such. For instance, husbands and wives have a tendency, foolish and also mean, to think they're authorities on their spouse; then they're annoyed, even furious, when something occurs making it clear that there are things in the person they're close to that they don't understand.
Mr. Siegel once said to me in an Aesthetic Realism class, "The test of a person's character is how she says 'I don't know.'" I came to see that if we're angry or uncomfortable saying we don't know something, the cause is conceit. That is: the big reason people are against the unknown is contempt, the feeling that the way we're important is through looking down on things and people. Aesthetic Realism shows that contempt is the weakener of mind and the source of every cruelty. Contempt in us says: "Things don't have the right to puzzle me; people don't. After all, I should be on top of them, be able to manage them. I shouldn't have to feel there are things for me to keep trying to understand! Reality—including the reality of another person—shouldn't be so big and rich that I'll need to spend my life trying to know it better and better."
Meanwhile, the same person who is angry at the unknown also has contempt for the known. There's the feeling that what we know, what's familiar, is boring, lacks mystery. After all, if in our minds we try to wipe out what we don't understand in things and people, we are making them dull, unsurprising.
Knowing & Love
It's a beautiful fact that what makes these opposites, the known and unknown, one is the desire to know. Let's take the subject I mentioned earlier, marriage. Aesthetic Realism explains that the purpose of love is to feel close to, and know, and care for, the world itself through knowing a person; and that if you love a person, your desire to know him or her never stops. When a wife sees that the purpose she had when she was born was to like the world through knowing it, and her thrilling obligation in marriage is never to get tired of understanding this person she's close to—she will feel the unknown in him is her friend. It moves me very much to say that even with a person's death the magnificent need to keep trying to understand him goes on, and so does the possibility of knowing him better and better. My gratitude to Aesthetic Realism for teaching me that is immense.
We include in this issue an article by Sally Ross, part of a paper she presented in August at a public seminar titled "Modern, Smart, & Yet Unsure: The Drama in Women about Confidence & Uncertainty." She shows that contempt makes for a great unsureness. That fact has tremendously to do with the opposites I've been writing of—because when you see the world as something to manage, you have to be afraid of the unknown…. >> Read more