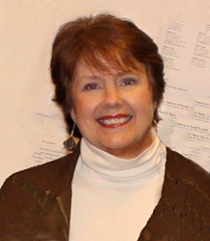 Nancy Huntting, Aesthetic Realism consultant, writes:
Can we learn from art the most important things about ourselves—what we want to go after, and what we hope for? And can people make sense of how they're both sure and unsure? Read "'Do You Want to Be Like Music?'"—the magnificent new issue of The Right of Aesthetic Realism to Be Known.
The commentary by Ellen Reiss begins:
Dear Unknown Friends:
It is an honor to begin a serialization of Music & "Questions for Everyone," a class of 1975, taught by Eli Siegel. "Questions for Everyone: To Be Thought about and Discussed" was published early in the history of Aesthetic Realism, in 1949. It contains 27 questions, and they are beautiful—kind and critical: they get to what most troubles people inwardly. In the class we're serializing, Mr. Siegel comments on the first ten—in relation to music. All 27 are reprinted in issue 750 of this journal: "What Man Is."
Art & Our Lives
Music & "Questions for Everyone" is a rich exploration of the principle on which Aesthetic Realism is based: "All beauty is a making one of opposites, and the making one of opposites is what we are going after in ourselves." Eli Siegel is the critic who showed that art is essential to what every human being is, including people who think they're not interested in art. That's because, in order to make sense of who we are and to be as we truly hope to be, we need to see how art does what we're trying to do: how it makes opposites one. A great, classic statement of this fact is in something Mr. Siegel said to me in an Aesthetic Realism lesson when I was nearly seven years old. I have quoted it before, including in my Preface to his Children's Guide to Parents & Other Matters:

ES. Do you want to be like music?

ER. What do you mean "like music"?

ES. If people know how to conduct themselves they can be like music. Do you like any particular tune?

ER. I like "When You Are in Love."

ES. Do you think that tune goes up and down?…Do you think the notes change?

ER. Yes.

ES. I like the "St. Louis Blues" very much. The notes change but they are all about one thing. When notes do different things and they surprise you, and you think it's natural, then you have something like beauty.

The things that make for beauty, not only in music but in pictures and writing and talking, are the things that people want. Do you think there's music in words too? —Murmur and shout?

ER. Yes.

ES. There's music in words and there's music in sound. Melody can teach you how to rise and fall and see that you are the same person.

Through the class we're serializing, we can see that things which may torment us are related to what music is, fundamentally. Take the section printed here: Does the way we're connected with people yet feel apart from them, have to do with how sounds are as to other sounds? And are we, as we hope and fear, in the midst of that huge philosophic thing possibility—and is possibility of music?

This class has been used as a text by Barbara Allen, Anne Fielding, and Edward Green in the "Opposites in Music" course, which they teach at the Aesthetic Realism Foundation. It is the most exciting, important music course in the world today.
Sureness & Unsureness, in Life & Music
This issue also includes part of a paper by Aesthetic Realism associate Marion Fennell, from a public seminar of last month titled "Modern, Smart, & Yet Unsure: The Drama in Women about Confidence & Uncertainty." People are exceedingly pained by the way confidence and unsureness are in them; yet those opposites are one, and make for beauty, in all good music…. >> Read more