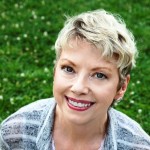 Marion Fennell, singer with the Aesthetic Realism Theatre Company, writes:
As a person who once worried about my lack of attention to things, I love what Aesthetic Realism explains about why so many people, including children, have trouble giving full attention. In her commentary in The Right of Aesthetic Realism to Be Known issue 1339, published in 1998, editor Ellen Reiss relates the fundamental cause of inattention to a matter which then—as now—has concerned parents, teachers, and children very much: attention deficit disorder or ADD. The number of drugs used to treat ADD and ADHD has increased in recent years and the number of children taking these medications has soared. But the real nature and cause of this situation has not been understood by clinicians. Aesthetic Realism explains it with scientific exactitude and kindness. The commentary by Ellen Reiss begins:
The lecture we are serializing, Mind and Attention, was given by Eli Siegel nearly 50 years ago. I think it is great—culturally great, scientifically great, and great in its kindness. Mr. Siegel shows the grandeur, the loveliness of that subject, attention. And he also explains, definitively, the trouble people have about it: what stops a person from giving attention.
In recent years, difficulty with attention has been talked of mainly as a clinical matter. Many children are said to have "attention deficit disorder"; and they have been given, abundantly, the drug Ritalin as the supposed mighty pharmaceutical bringer of attentiveness. Ritalin is now being questioned more. Under the headline "Attention Disorder in Children Still Eludes Treatment Method," the New York Times of November 19 reported the findings of a panel selected by the National Institutes of Health:
Doctors still do not know the best way to treat…attention deficit disorder in children, even though more than a million children now take powerful drugs to control their hyperactive behavior…. Symptoms include the inability to sit still for reading, study or even to watch television….[A panel member said] Ritalin and other such drugs were prescribed too often and complained that long-term studies had not been conducted….The panel also concluded that although Ritalin…might correct classroom behavior problems, there was no evidence that such correction improved a child's academic performance.
While "more than a million children" suffer and are drugged, the understanding of attention has been in Aesthetic Realism these many years. Before one can know how to "treat" problems about attention—and everybody has problems about attention—one has to see what Aesthetic Realism explains: attention is not essentially a clinical, chemical matter; it is an aesthetic matter. In the following principle, Mr. Siegel describes the aesthetic nature of the self, which no previous philosopher understood: "All beauty is a making one of opposites, and the making one of opposites is what we are going after in ourselves."
Self and world are the biggest opposites in our lives; and attention is a tremendous joining of them. To give attention to anything—a leaf, a person's voice, words on a page—is to say, "I take care of myself, become more myself, by being fair to this thing not me, this representative of the outside world." The oneness of those opposites, self and the world, is the tremendous beauty of attention—and what all the difficulty as to attention is about. >>Read more