—Through Summer 2018, exhibition hours by appointment—
The Value of Objects
Double Prints by Dorothy & Chaim Koppelman
The Terrain Gallery coordinators say:
"For many years, two important American artists—Aesthetic Realism consultants Chaim and Dorothy Koppelman, husband and wife—made etchings that arose from their looking together at the same objects: for instance, a tomato, a row of bottles, a coat, a water tower. Now, the Terrain shows a selection from the hundreds of prints they created. In these double prints, framed together, we see how the perceptions of two artists are very different and yet this Aesthetic Realism principle stated by Eli Siegel is grandly true of both: 'All beauty is a making one of opposites, and the making one of opposites is what we are going after in ourselves.'"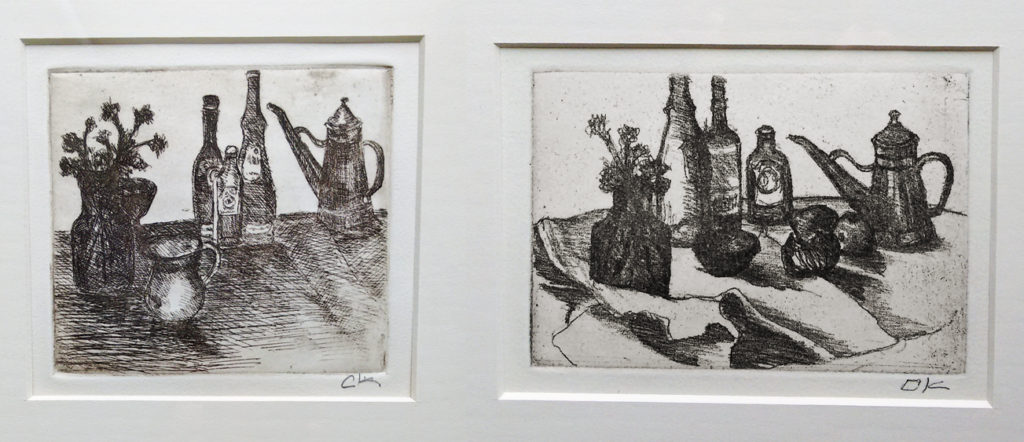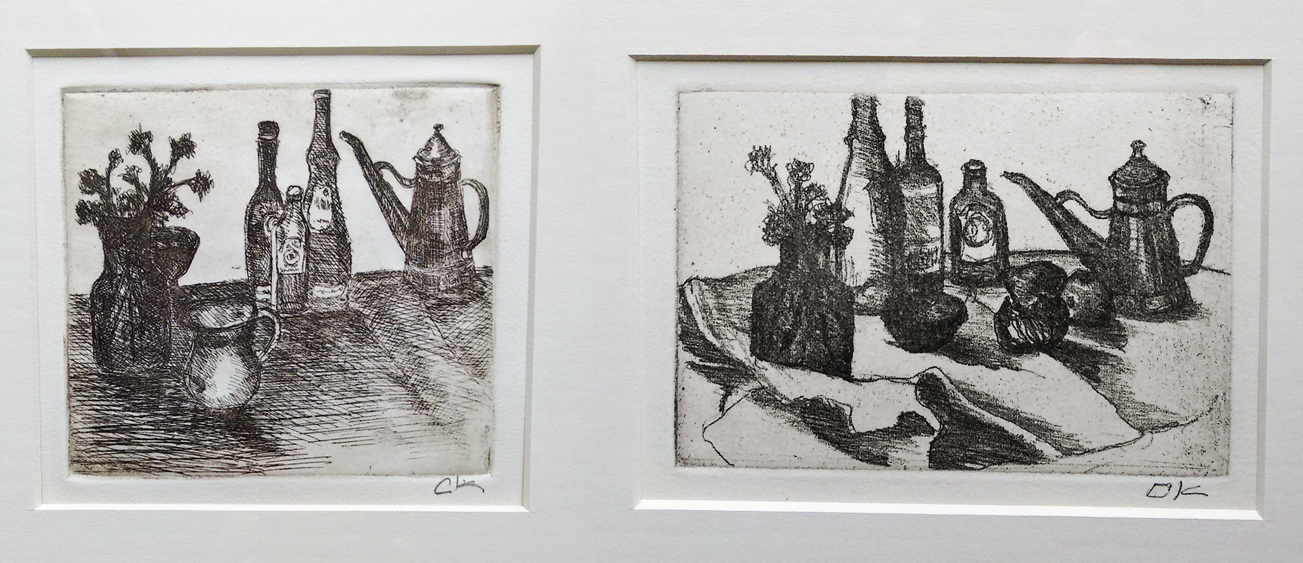 During construction, exhibition hours are by appointment only. Please call 212.777.4490.
Visit also TerrainGallery.org