The Cambridge Companion to Duke Ellington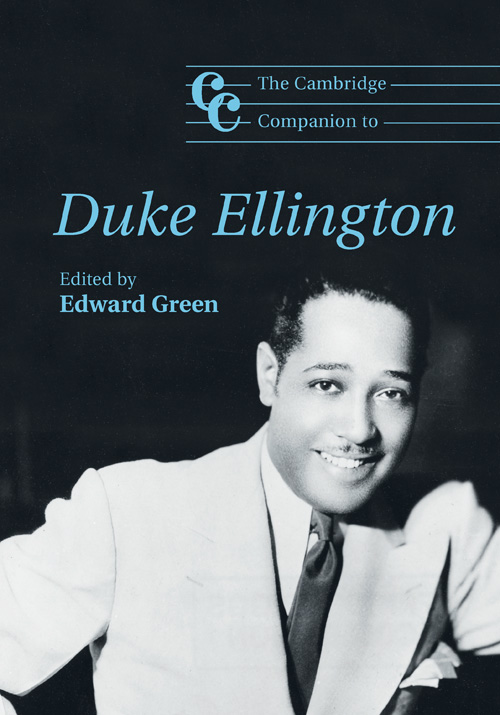 THE CAMBRIDGE COMPANION TO DUKE ELLINGTON
Edited by Edward Green, PhD
"For anyone remotely interested in learning more about the man whom Edward Green quite rightly calls "America's greatest composer," The Cambridge Companion to Duke Ellington is indispensable."  —Mick Carlon, Jazz Times

"The book is extraordinary indeed!"  —Thomas Riis, Director, America Music Research Center, University of Colorado
From the Introduction, "Ellington and Aesthetic Realism":
"I learned from the great American poet and scholar Eli Siegel: art shows reality as it truly is—the oneness of opposites. There is, in Ellington's finest works, a true composition of roughness and velvet smoothness; the orderliness of the world and its confusion. Sounds are heavy, yet also winsome in their lightness. Sounds are wide, but also edgy; painfully thrusting, yet also lovely, suffusing, tender. Again and again, his music swings with intensity, yet with natural ease. Opposites are convincingly, beautifully together—joined in a way we hope they can be in our own lives."  —Edward Green, Editor
This is the first collection of essays to survey, in depth, Ellington's career, music, and place in popular culture. Its international cast of authors includes scholars, critics, composers, and jazz musicians.
Paper $30.00
ISBN 978-0-521-70753-4