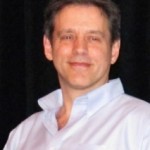 Steven Weiner, Computer Specialist and Aesthetic Realism associate, writes:
How does a woman hope to be seen, including by a man? You can read the so needed answer to this question in "Woman, Body & Mind," the current issue of The Right of Aesthetic Realism to Be Known.
The commentary by Ellen Reiss begins:

Dear Unknown Friends:
It is an honor to publish here one of the great essays of the English-speaking world. It is "The Everlasting Dilemma of a Girl," by Eli Siegel; and I surmise it was written in the late 1950s. While related to other notable essays—those, for instance, of Hazlitt and Lamb—in having prose that is powerful and graceful, charming and deep—"The Everlasting Dilemma of a Girl" has done something different and more. Through it, women have felt, "This explains me! Someone understands what I feel. Something I couldn't give words to but have been so distressed by, is described—and in a way that gives me hope!"
Without "giving away" what is in this work, I can say it is about the philosophic opposites of appearance and reality—as experienced by women every day. It is about the huge opposites of body and mind. And it is certainly a kind, rich illustration, in terms of a woman's hopes, of this Aesthetic Realism principle: "All beauty is a making one of opposites, and the making one of opposites is what we are going after in ourselves."
There Is the Title
I think the essay's title is beautiful. Now that recent "politically correct" notions about language are becoming less dogmatic and crude, we can appreciate again the fact that using the word girl can sometimes be ever so respectful and kind. It is certainly both here.
In the title, the phrase Everlasting Dilemma, as sound, has largeness yet also a bobbing bewilderment. The two polysyllabic words rhythmically go up and down, the way one's uncertain pondering on a problem does. Girl, as sound, has tenderness, an enwrapping quality. But as the title concludes with weight and delicacy on that monosyllable—we hear too in Girl a spreading yet firm vastness. And, musically, the sounds of r and l run through the title, joining the words to each other: "The Everlasting Dilemma of a Girl."
I did not expect to comment on the title as poetry. However, there's rightness in doing so, because the way Eli Siegel saw people, saw women, was poetic—with poetic meaning also terrifically down-to-earth and exact. That way of seeing was present always in how he spoke and how he wrote. I'll mention, for instance, a particular passage in this essay: No person reading about Doris Holton's feelings as she walks down the aisle of a train ever forgets the description….Read more