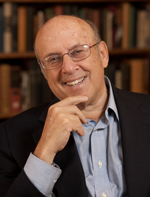 Jeffrey Carduner, Aesthetic Realism consultant, writes:
Is self-respect possible as to a matter that people find propellingly attractive yet also confusing, even tormenting? It's an experience of a lifetime to read "What Will Make One Proud?," the magnificent new issue of The Right of Aesthetic Realism to Be Known.
The commentary by editor Ellen Reiss begins:
Dear Unknown Friends:
The great essay published here was written by Eli Siegel in the 1950s. Yet there is nothing more contemporary, avant-garde, new. "The Question of Pride in Sex" explains so much mix-up of today, so much pain that men and women have—and don't understand—and feel they should pretend they don't have.
Why, in this 21st century, when we are so liberated corporeally, can a person still feel deeply ashamed after his or her body is close to another's? The pretense on the subject is gigantic; because the way of seeing put forth in the media and all around one is that having sex is like shaking someone's hand—you can do it with little thought or psychological wear-and-tear. Then, when a person feels profoundly uneasy afterward she tells herself that there must be something wrong with her—that her contemporaries are quite comfortable.
Millions of people think they are the only ones who feel a self-disgust after an amatory happening. Megan envies the "ease" of other women as to body; Jack envies other men their apparent un-self-doubting savoir-faire. Meanwhile, so many of those envied persons secretly feel agitated and disgusted after sex. All the light talk and anything-goes humor do not change that feeling. >>Read more