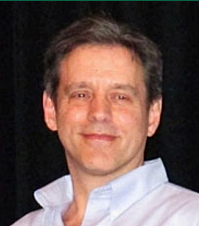 Steven Weiner, Computer Specialist and Aesthetic Realism associate, writes:
We all have imaginations. But what does it really mean to imagine? Is there a type of imagination that does our lives and the world good, and another type that weakens us and others? The clear, thrilling, important answers to these questions are in "What Kind of Imagination?," the current issue of The Right of Aesthetic Realism to Be Known.
The commentary by Ellen Reiss begins:
Dear Unknown Friends:

Here is the first part of Imagination—It Gathers, by Eli Siegel. This lecture of June 1971 is from a series, magnificent and definitive, that he was giving at the time on the subject of imagination. He spoke and wrote on imagination often, and he is the philosopher to explain something never understood before: Aesthetic Realism shows there are two kinds of imagination, and shows the criterion for each, the distinction between them. Humanity needs, mightily, to know that distinction.

What makes some imagination valuable, life-strengthening, beautiful, even artistically great? And what makes another kind ugly, weakening, stupid, viciously hurtful? There is, for example, the imagination of Shakespeare. Through it there came to be characters who—whether good or evil—are grandly immortal: Juliet, for instance, and Iago; Viola, Hamlet, and Lady Macbeth. What is the fundamental difference between the Shakespeare imagination, with its made-up persons and actions, and the imagination of a politician who makes up and puts forth lies? Or the imagination of two high school girls who plot how to make another girl look ridiculous via social media?

The All-Important Difference

The fundamental distinction between bad imagination and good, Aesthetic Realism explains, is this: Bad imagination is impelled by, and has as its purpose, contempt for the world. Good imagination—whatever the material—is impelled by, and has as its purpose, respect for the world. Sometimes that respect for reality is so deep and full, delicate and powerful, that the result is art, including art of the highest kind.

This principle of Aesthetic Realism is true of imagination: "All beauty is a making one of opposites, and the making one of opposites is what we are going after in ourselves." The chief opposites in imagination, Mr. Siegel showed, are the main opposites in everyone's life: self and world. In all imagination, we use ourselves to do something with an instance of the world. We are always imagining: we meet something in the outside world and do something to it in our minds. And always in what we do is what Mr. Siegel speaks of in the lecture now being serialized: we gather; we put one thing together with other things….Read more.