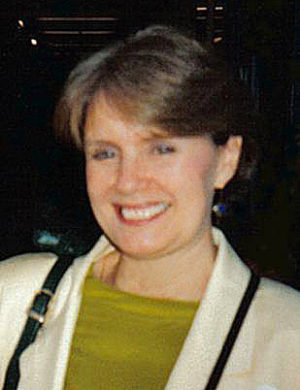 Nancy Huntting, Aesthetic Realism consultant, writes:
Two of our largest desires—for love and for knowledge—are understood mightily in "What Is Brightness? or, Justice to Words & Reality." There, too, we can have the big experience of reading Eli Siegel's great translation and explanation of an important poem by Charles Baudelaire—and the experience of feeling this poem is about our own lives, and understanding why! For all that and more, see the thrilling new issue of The Right of Aesthetic Realism to Be Known.
The commentary by Ellen Reiss begins:
Dear Unknown Friends:

We are serializing a lecture that Eli Siegel gave nearly seven decades ago, in 1949. It is Poetry and Brightness, and in our last issue I called it "amazing and beautiful." Mr. Siegel shows that the idea of brightness is fundamental to the biggest matters that concern humanity, which means the life of every one of us.

In the present issue, we see him speaking about brightness in relation to religion, love, what the self most deeply is, and what can be called economic justice—a just ownership of the world.

A Poem Translated, & Brightness

There is, here, his discussion of a poem by Charles Baudelaire: "Hymn," first published in 1866. Mr. Siegel translated this poem for the lecture we're serializing, but in the 1960s he did another translation of it, which he included in his 1968 collection of poems, Hail, American Development. It is this later translation that you will be reading in the discussion here, because, while the 1949 version was very fine, I consider the later version one of the great translations in world literature.

Reviewing Hail, American Developmentin the New York Times Book Review, Kenneth Rexroth wrote that Eli Siegel's "translations of Baudelaire and his commentaries on them rank him with the most understanding of the Baudelaire critics in any language." I certainly agree with that. And I'll say a little more about the matter of translation—a subject I love—because the quality of a poem's translation has to do with what the lecture we're serializing is about: brightness. Can the radiance, the vibrancy, the vital firmness-and-nuance of thought and sound that are in every true poem be conveyed—brought to us, living—in another language? Most translations fail at this.

There is no finer translator than Eli Siegel, and not just of Baudelaire. In Hail, American Development alone there are translations by him of Homer, Basho, the Hungarian Endre Ady, an anonymous poet of Ceylon (now Sri Lanka), Catullus, Henri Michaux, La Fontaine, the Spaniard Quiroga Pla, Simonides of Ceos, and more. Eli Siegel's greatness in this field has to do with two opposites that were one in him. There was 1) his desire, and ability, to know, to be comprehensively exact, to see truly and deeply, to be fair to the object—in this instance, what another writer was saying. And 2) this desire to know was at one in him with the desire to feel, to be rightly affected without limit—by the original poem, by that composition of words as music which is real poetry.

The big impediment in translating poetry is also a debilitating impediment in life itself—and it has to do with brightness too. That is, a person's ability to know and feel truly is choked by the desire to impress, to show how brilliant one is, to shine in superiority. You have to love words, really love words, to translate well; and conceit, the desire to put oneself forward, to wow with one's brightness, interferes with the love of words as it does with the ability to love anything. With Eli Siegel, that contemptuous desire was simply not in operation: it was magnificently absent—as he looked at poetry, at every subject, and as he spoke to people…. Read more.