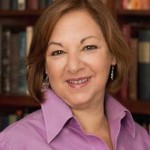 Due to weather conditions, the seminar scheduled for Thursday, March 5 will instead take place next Thursday, March 12, 6:30 PM. 
We hope you'll be there!
Leila Rosen, Aesthetic Realism associate, writes about this upcoming Public Seminar:
Not only does Aesthetic Realism explain with resounding clarity what a person's greatest ambition is—it also shows what gets in the way of our going after and achieving it. That's what the speakers at this vitally important seminar—consultants Ken Kimmelman, Ernest DeFilippis, and Jeffrey Carduner—will make clear.
With instances from their own lives, and from the lives of men in film, sports, and literature, the speakers—authorities on men's questions—will show that we have two opposing ambitions. One is based on the desire to respect the world; the other, on the desire to have contempt for the world. When a man's ambition is based on the first, he's truly proud, imaginative, efficient, kind. When—in business, education, love—it's based on the second, he cannot like himself; and even if that ambition is "successful," he feels unsure and deeply dissatisfied.
The speakers will tell about the exciting education that takes place in Aesthetic Realism consultations, enabling men to have ambition they can be proud of, in life, work, love—everywhere!
Contri. $10