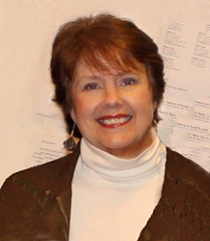 Nancy Huntting, Aesthetic Realism consultant, writes:
How much should we care about other people? And is caring for people different from us for or against care for ourselves? Do these questions have to do with economics—and with good news about America now? You'll be truly encouraged by "What Are History & the Self of Everyone Going For?," the great new issue of The Right of Aesthetic Realism to Be Known. 
The commentary by Ellen Reiss begins:
Dear Unknown Friends:
Here is part 3 of the great lecture Eli Siegel gave on November 15, 1974. Beginning with a book by two sociologists, Mr. Siegel is speaking about the idea central to Aesthetic Realism: The human self is an aesthetic matter. We have in us the structure of reality itself, the opposites, and it is our constant need to make them one. "All beauty," he is the philosopher to show, "is a making one of opposites, and the making one of opposites is what we are going after in ourselves."
In this part of the lecture Mr. Siegel looks, for example, at those mysterious opposites, body and mind. They are inseparable in us, as the ever so tangible granite of a cliff is inseparable from the shape of that cliff—the shape which, like thought, weighs nothing, is not matter, has never of itself been touched.
He speaks here too, greatly, about the meaning of that large historic thing, revolution. And as he does, he speaks about the biggest opposites in everyone's life: self and world. We want to take care of ourselves; we treasure ourselves; even when we berate ourselves, we see ourselves as mattering to us in a way nothing else does. Yet we also want to see meaning, unending meaning, in what's not ourselves; feel close to it; know it; be fair to it; add to its goodness. All the agony in history and in individual lives has come because people have made those opposites fight—don't feel they can go together.
Going On Now
You will soon read Mr. Siegel's statement that "the greatest revolution is going on now." And he explains what he means. It is very much connected with what he first described in 1970: economics based on using people contemptuously, for profit, no longer works. He wrote:
There will be no economic recovery in the world until economics itself, the making of money, the having of jobs, becomes ethical; is based on good will rather than on the ill will which has been predominant for centuries.
Now, decades later, the profit system has not recovered. Various proponents of it have, though, arranged for it to stagger on, by impoverishing Americans more and more.
Mr. Siegel, describing the great revolution we're in the midst of, says it is about the desire of people to stop dividing the two aspects of themselves: the self that wants to be fair to other things, care about what other people deserve, the self that is large; and the self that is particular, wants to care for itself.… >> Read more