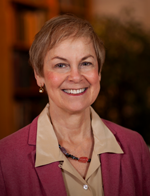 Devorah Tarrow, Aesthetic Realism consultant, writes:
Many a wife has felt, "I know what my spouse is thinking" and "Nothing my spouse does or say surprises me." But very often the same wife can also worry that they've grown apart, and can despair, "How on earth can we change and be closer?"
What wives most need to know for comprehension and romance to thrive, they'll learn at the Understanding Marriage! class on Saturday, November 10th. The subject will be "Understanding vs. Summing Up One's Spouse: The Enormous, Beautiful, & Urgent Difference." The class takes place from 11:00 AM to 12:30 PM.
Consultants with the consultation trio There Are Wives—Barbara Allen, Anne Fielding, and Meryl Nietsch-Cooperman—will conduct this spirited and deep event. The class is based on the following explanation by Eli Siegel, founder of Aesthetic Realism: "Marriage is a means for liking the world through a person. Too often, though, marriage is a contemptuous exclusion of the world."
The November 10th class, open to all women, will take up these sentences by Mr. Siegel, from his landmark 1950 lecture Aesthetic Realism and People:
There can be no such thing as love without knowledge. Where there isn't knowledge, you are really loving somebody else—somebody you made up….

A person is a relation: there is nothing he or she doesn't have to do with. Whenever we see a person we should try to apprehend that relation….When we understand a person we see that person as having all kinds of unexplainable relations, and explainable, too; and yet as a point, something definite.
Women will be seeing their spouse with fresh, vividly comprehending eyes as the class is asked to think about, for instance: How many things—near and far–does this person you're close to have to do with? Do you want to see your life partner as a novelist would, with an interior life that's complex and interesting, wide and exciting?
Real love springs to life through this education!
The fee for the class is $10. For more information, call 212.777.4490.