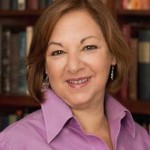 Leila Rosen, Aesthetic Realism associate, writes about this upcoming Public Seminar:
Everyone wants to feel proud—but what gets in the way? Consultants Bennett Cooperman, Robert Murphy, and Arnold Perey will show, with cultural scope, down-to-earth immediacy, logic, and humor: Aesthetic Realism explains what will make us truly proud–and also what in ourselves interferes.
With instances from literature, theatre, and their own lives, the speakers will describe the one purpose that makes for pride: the desire to know and be fair to the world and people. And they'll explain how the desire to have contempt is the enemy of real pride, and makes for a pervasive, sometimes sharp, often quietly gnawing sense of shame.
They'll tell too how men learn in Aesthetic Realism consultations to see reality and people in a way that brings them the authentic pride people want so much!
Contri. $10