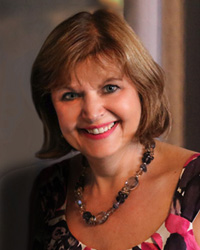 Barbara S. McClung, Aesthetic Realism associate, writes:
As a science educator, I very much respect this thrilling article by my colleague Sally Ross, "Through the Study of Viruses, Prejudice Is Opposed!" In it she describes two powerful things: how the study of viruses—a subject that, at this time of the coronavirus pandemic, is associated with intense fear—can be used as a means of understanding the world, ourselves and the people around us. And she shows how this study brought new understanding to a matter raging in America: racial prejudice.
As her high school students learned about viruses through the Aesthetic Realism teaching method, there came to be a huge change in how they saw one another: their prejudice was opposed, and they became kinder. I am sure you'll find inspiration and hope from this article, as I did. At this time, whether learning is taking place online or in person, I think the knowledge told of here is invaluable for students and teachers—all people—to know!
Ms. Ross's article begins:
I am proud to use the Aesthetic Realism Teaching Method. In the 25 years I have taught in New York City schools, I have seen the deep and powerful effect of this method on students' lives. Never has the need for it been more urgent. In halls and classrooms it is common to see suspicion, hate, and mockery between students of different races and cultures.

Aesthetic Realism can end prejudice because Eli Siegel, its founder, understood the cause: Contempt, the "disposition in every person to think we will be for ourselves by making less of the outside world." <<Read more