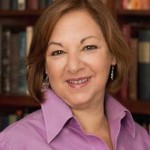 Leila Rosen, Aesthetic Realism associate, writes about this upcoming Public Seminar:
Consultant Bennett Cooperman and associates Barbara Buehler and Kevin Fennell will show how Aesthetic Realism makes sense of people's confusion about expression. It not only explains the thing in ourselves that stops us from feeling expressed, but it makes honest self-expression possible in a person's life!
The speakers will comment on thrilling passages from Eli Siegel's definitive lecture Aesthetic Realism and Expression, and show how our ability to be truly expressed depends on our attitude to the world itself—the world in which and to which we express ourselves. They'll give instances from their own lives, as well as from the arts and history. And they'll tell how the education taking place in Aesthetic Realism consultations is enabling people to know themselves and be expressed as they've always hoped to be!
Contri. $10