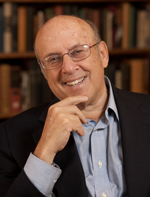 Jeffrey Carduner, Aesthetic Realism consultant, writes:
Are we all in a conflict every day, one we need to understand in order to be happy, to like ourselves?  Answers—needed urgently by every person in America now—about what that conflict is and how it can be resolved, are here, including, I'm proud to say, in an important article by my beloved wife, Devorah Tarrow.  Read "The Fight in People, the Answer in Art," this wonderful new issue of The Right of Aesthetic Realism to Be Known.
The commentary by Ellen Reiss begins:
Dear Unknown Friends:

What is the largest matter, the constant need, the deepest purpose in the mind of everyone? That is what the lecture we are serializing is about: Poetry and the Unconscious, by Eli Siegel. He gave this talk in 1949, eight years after he began to teach Aesthetic Realism, with its true and magnificent understanding of the self.

We include here too an article by sociologist and Aesthetic Realism consultant Devorah Tarrow. It's part of a paper she presented last month at a public seminar titled Women—Determined & Doubtful; or, When Is Our Determination Right?

Aesthetic Realism explains that the self, so particular to each of us, is an aesthetic matter. Everyone's own self—including our unconscious, what we don't know in us—is described in this principle: "All beauty is a making one of opposites, and the making one of opposites is what we are going after in ourselves." The opposites that make up the world—motion and rest, force and gentleness, expansion and contraction, freedom and order, and more—are ours too. And our great need is to make them one, in particular the opposites of self and world: we need to feel that care for our so personal individuality is inseparable from justice to what we are not, the outside world through which we live and know and love and become increasingly ourselves..

But, Aesthetic Realism explains, everyone's "greatest danger or temptation" is to pit those opposites of self and world against each other: "get a false importance or glory from the lessening of things not oneself, which lessening is Contempt." This contempt is the big weakener of our mind and the source of all human cruelty.

In Poetry and the Unconscious Mr. Siegel discusses poems by the 19th-century writer James Thomson. Thomson, he is showing, wrote poems of two kinds, some expressing joy at the loveliness of life and others about the world as bleak and awful. And in both, Thomson made for authentic art. What does that mean—including for every one of us? …Read more.