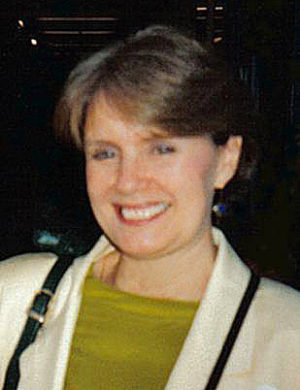 Nancy Huntting, Aesthetic Realism consultant, writes:
Does every person have both a desire for knowledge—and a desire that's against knowing? How can the first desire win? And how, through the great Aesthetic Realism Teaching Method, do students—even those who had much difficulty—really come to love learning, and stop being prejudiced against others? Read "The Fight about Knowledge—in Schools & Everywhere," the urgently needed new issue of The Right of Aesthetic Realism to Be Known.
Also—everyone who cares about young persons and education will want to attend the thrilling public seminar described in this announcement!
The commentary by Ellen Reiss begins:
Dear Unknown Friends:
This issue is about the teaching method that is one of the great achievements in thought, justice, culture, kindness. It's told of here in a paper by Leila Rosen, from a public seminar titled "The Aesthetic Realism Teaching Method: Students Learn & Prejudice Is Defeated!" It is the method, beautiful in itself, that SUCCEEDS, and has for decades, in relation to every subject and with students of all backgrounds.

During these decades, other approaches have been presented by school systems as the answer for education, and made mandatory in classrooms, only to fail miserably. All the while, in New York City, in classes where the Aesthetic Realism method was used by teachers trained in it, children—including children who had been seen as rather hopeless—learned; in fact, they came to love learning.

And, as Ms. Rosen describes, a huge, terrible matter—which has damaged our nation—changed in these young people: prejudice. Through the Aesthetic Realism method, students not only see the subjects of the curriculum as deeply and vividly related to themselves—but come to see people of different backgrounds that way too. The basis is this principle, stated by Eli Siegel: "All beauty is a making one of opposites, and the making one of opposites is what we are going after in ourselves."

For 29 years Leila Rosen taught English in New York City high schools. She has given workshops on the Aesthetic Realism teaching method at conferences of the National Council of Teachers of English and other professional organizations.

How Do We See Knowledge?

Here, preceding Ms. Rosen's article, are several passages I have brought together from Eli Siegel's philosophic work The Aesthetic Nature of the World. They are from a chapter about knowledge, and explain something that's urgent for America to understand.

The young people of our land are being asked to learn, to welcome knowledge. Yet they feel, whether they can state it clearly or not, that the adults who seem to tell them and others what to do, the adults who seem to be running things, do not like trying to know, to see, to understand. America's schoolchildren are furious that they're being told to like knowledge when they see other people, including eminent people, driven not by a desire to know but by a desire to have their own way, to aggrandize themselves, to change the facts…Read More