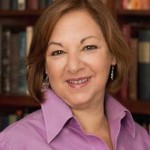 Leila Rosen, Aesthetic Realism associate, writes about this upcoming Public Seminar:
Men and women everywhere want to be stirred by things and people, to have big feeling. At the same time, we can think that to feel a lot is dangerous and weak. How can we make sense of this confusion? What will truly make us stronger: having more feeling or less? And what kind of feeling are we most hoping to have?
Aesthetic Realism, the education founded by Eli Siegel, answers these questions, truly and greatly. The speakers at this seminar, consultant Devorah Tarrow and associates Dan McClung and Matthew D'Amico, will tell how. They'll speak about their own lives; describe how the mix-up about feeling more or less has affected people in history and the arts; and tell about what men and women are learning right now in Aesthetic Realism consultations.
This is an event not to be missed!
Contri. $10