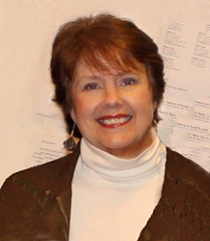 Nancy Huntting, Aesthetic Realism consultant, writes:
Are there things we're insisting on in our lives every day—often without even knowing it? And what is being insisted upon in America and the world economically? Read "The Battle of Insistences," the latest issue of The Right of Aesthetic Realism to Be Known.  The commentary by Ellen Reiss begins:
Dear Unknown Friends:
We begin to serialize a lecture Eli Siegel gave in 1949: Mind and Insistence. I find it amazing—great. He describes with richness and delicacy the various kinds of insistence everyone has, which are not understood by or even known to us.
There are, Aesthetic Realism explains, two big purposes that insist in every person, and battle with each other. There is the purpose we were born for: to respect the world, see meaning in it. That is at war all the time with another purpose, false but tremendous: to have contempt, to lessen what's not us as a means of elevating ourselves. This second purpose is the source of every cruelty. Yet the first—to see things and people with vibrant justice—is the larger, deeper insistence. No matter how much we try to submerge it, it's what our minds are for. Our being untrue to it is the central reason we are ashamed, nervous, have a feeling of emptiness, loneliness, self-dislike.
Going On Now
As we publish this lecture of 65 years ago, I think it right to comment on a huge battle of insistences going on in the world now. The battle is about: On what basis should human beings work, have money, buy and sell? To whom should the world belong?
Beginning in 1970, Mr. Siegel explained that an economy based on the profit motive—on seeing people in terms of how much financial gain one can extract from them—was no longer able to carry on successfully. The profit system would never recover, though it might be made to limp along at the cost of enormous pain to people. Profit economics is a form of contempt. It arises from this assumption, which is also an insistence: certain people should own much more of the world than others, and can use those others to aggrandize themselves.
However, by the 1970s, another insistence had, as Mr. Siegel said, "come to a tangibility." He called it the force of ethics. And this ethical insistence, working through history, had made it so that by the end of the 20th century private profits were much more difficult to obtain. Ethics as force is by no means some vague or mystical thing. It has many, many aspects, and from one point of view is equivalent to progress as such. A central form it has taken is the coming-to-be of greater technical and productive ability on all the continents, so that now (in Mr. Siegel's words) "there is more competition with the American product." One result is, thousands of American businesses have disappeared. >> Read more