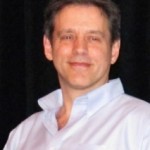 Steven Weiner, Computer Specialist and Aesthetic Realism associate, writes:
What does "taking care of myself"—that huge desire of everyone—really mean? Does it go together with our desire to be fair to others, have justice come to them? Do we shuttle from one desire to another? And what effect does the division have on us? Can our two desires be truly, beautifully one? Read "Ourselves, Justice, & Stella Winn," the great current issue of The Right of Aesthetic Realism to Be Known.
The commentary by Ellen Reiss begins:
Dear Unknown Friends:
We have been serializing Eli Siegel's great, definitive 1970 lecture The Self Is. And in the part published here, he relates an essay by David Riesman that he has been discussing to a section of his own book Self and World: the section in which Mr. Siegel describes the woman he calls Stella Winn.
The central matter in the life of Stella Winn and everyone, Aesthetic Realism shows, is an aesthetic matter. It is our need to put together two tremendous opposites: our own personality, our treasured particularity, our just-me-ness; and the fact that we're related to every person and thing and were born with an ineluctable obligation to know and be just to what is not ourselves.
Mr. Siegel praises Riesman for describing some of the turmoil people have had about their individuality and their desire to see themselves as joined with others. Yet it is Eli Siegel who understood that turmoil, what it is really about, and what the answer to it is.
The passages about Stella Winn that he quotes and comments on are from Psychiatry, Economics, Aesthetics, now chapter 10 of Self and World. This chapter was first published by itself in 1946. And I think his discussion in it of that woman of the 1940s who joins a courageous political movement, is some of the finest writing of the last hundred years. Stella Winn is one of the important characters in American literature. She is vividly and subtly depicted, in a narrative that is gripping as it lovingly and critically explores. The fight in her "between self and otherness" is told of in prose sentences that are at once musical and factual, have grandeur as they are down-to-earth. Stella Winn is alive. She is herself, but stands for us too.
For reasons of length, I could not include here the whole of Mr. Siegel's writing about her. It can be found on pages 308 through 313 of Self and World.
The writing on Stella Winn is of paramount significance for our time. What people today are clamoring for, though they aren't clear about it, is an America that puts together the opposites Mr. Siegel speaks of. They want an America that's based on encouraging the full individuality of each citizen, and simultaneously on the fact that this nation belongs to all of us and should be owned by all of us together…. >>Read more