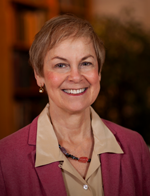 Devorah Tarrow, Aesthetic Realism consultant, writes:
As Americans look forward to the upcoming holidays— amid tremendous worries about money and the future—I want everyone to know about a holiday event that will stir and delight, and also bring thrilling comprehension of the world and oneself. On Sunday, December 21st, at 2:30 pm, come see and hear the Aesthetic Realism Theatre Company's thrilling dramatic and musical production "Music, Comedy, & the Urgency of Justice!"
Through songs, humor, drama—the Company will present what men and women most hope to know: the beauty, practicality, and true selfishness of ethics! Eli Siegel, founder of Aesthetic Realism, described ethics as "the art of enjoying justice." There will be his 1964 lecture "Humor as Beauty in a One-Act Play," about George Kelly's wild comedy The Flattering Word—with the entire play performed. Said Mr. Siegel:
Aesthetic Realism sees humor as beauty. Humor is a making one of order and disorder so that while the disorder is predominant, the correctness of the form, or order, is powerful.
And there will be songs—along with vivid comment: including "Silent Night," "The Little Drummer Boy," & more—also Handel's "Hallelujah Chorus"!
There is a suggested contribution of $15. Seating is on a first arrival basis, and you may call 212.777.4490 for reservations.