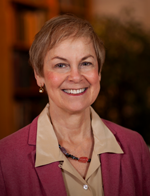 Devorah Tarrow, Aesthetic Realism consultant, writes,
The July 14th Understanding Marriage! class will explain—and answer—a question facing wives to today: "Married & Free: Can a Woman Be Both?" The class will take place from 11:00 AM to 12:30 PM.
Open to all women, this dynamic, practical event is conducted by Aesthetic Realism consultants Barbara Allen, Anne Fielding, and Meryl Nietsch-Cooperman. There will be discussion of the following great and kind sentences by Eli Siegel, founder of Aesthetic Realism, from his lecture Mind and Wives:
If a wife were asked whether she is going against her freedom in marrying a man, she certainly wouldn't like it. At the same time, she would say, "I'm not going for freedom alone." She's going for some permanence, some definition. Every wife has consented to solve a problem involving the utmost taking care of herself and the utmost freedom. Women, therefore, as wives, have had a good deal of difficulty.  It is an aesthetic problem, and because it hasn't been seen as that, it hasn't been settled.
Women will be understanding how their question about freedom is not just narrowly about themselves—it's wide, it is about beauty, it is an "aesthetic problem." The class will see that this Aesthetic Realism principle is central to marriage: "All beauty is a making one of opposites, and the making one of opposites is what we are going after in ourselves." The women present will be learning how the very technique of art has the answer to a wife's ever so immediate question of how to be free as she cares for another person!
The fee for the class is $10. For more information, call 212.777.4490.